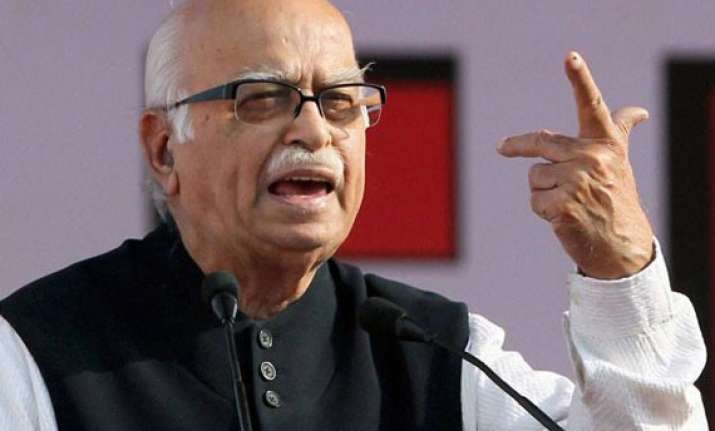 New Delhi: After courting controversy by wanting to shift to Bhopal, senior BJP leader L K Advani will file his nomination papers from the Gandhinagar Lok Sabha seat on April 5, with Gujarat Chief Minister Narendra Modi by his side.
Sources close to Advani said that the veteran leader will be in Gandhinagar to file his nomination papers, the last date for which is April 9.
Polling for the seat will take place on April 30.  The sources said Modi will accompany the BJP patriarch while filing of his papers. Advani's daughter Pratibha is also likely to be present.
Advani had earlier expressed his desire to shift his constituency from Gandhinagar to Bhopal in Madhya Pradesh, but decided to contest from Gandhinagar later, following intervention of RSS and the party.
The party and RSS were of the view that Advani by not contesting from Gujarat would send wrong signals and he should contest from the seat he has been representing for the last several years.
Advani and Modi are not said to share the best of ties and Advani did not attend the BJP Parliamentary Board meeting in which he was declared the party's Prime Ministerial candidate. He had earlier quit from all party posts but had to change his mind later following RSS' intervention.  
Both the Gujarat and Madhya Pradesh units of BJP had recommended the names of Advani for contesting from Gandhinagar and Bhopal. Advani was insisting that the decision from where he would contest be left to him. He also objected to the Parliamentary Board not taking into account the resolution of party's Madhya Pradesh unit to field him from Bhopal.