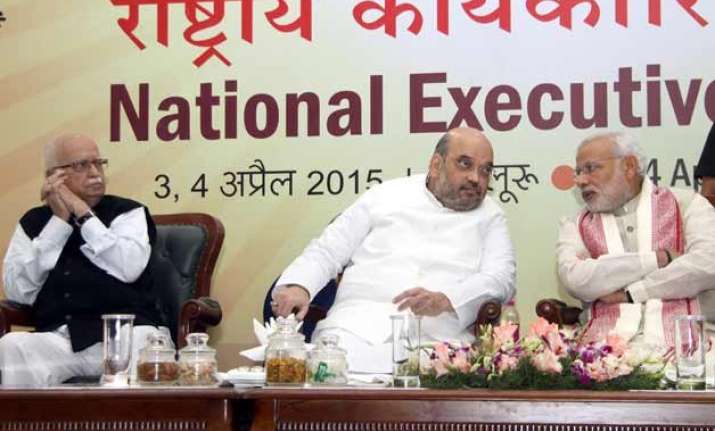 Bengaluru: Senior BJP leader LK Advani has turned down a request by party chief Amit Shah to address the National Executive meet which is underway in Bengaluru. 
Advani's refusal to make a speech is seen as a signal of his deep disillusionment with the new leadership of the party. In fact, it clearly indicates that that gap is widening between new and old guards of the party. 
The 87-year-old party patriarch was sidelined last year after Amit Shah took over as BJP chief. Shah effected a major organisational revamp and removed senior leaders like Advani and Murli Manohar Joshi from the party's top decision-making body, the parliamentary board. They were shifted to a 'Margdarshak Mandal' (guidance committee). Former Prime Minister Atal Bihari Vajpayee is also the member of this committee.
These leaders were members of the parliamentary board ever since the party was incepted in 1980.
The guidance committee has nothing to do with the decisions of the party.
This will be the second time when Advani will not address the party's NE meet.
Last time he did not make his traditional address to the national executive was in 2013 when he skipped the  Goa meet.
Advani has used silence to show his disapproval.
His hands-off approach can be understood from the fact that despite  attending 16th Parliament every single day, he has never spoken on the floor of the House. 
The Bangaluru meet holds significance because it came just two days ahead of the foundation day of party. The party was formed on April 6 1980.