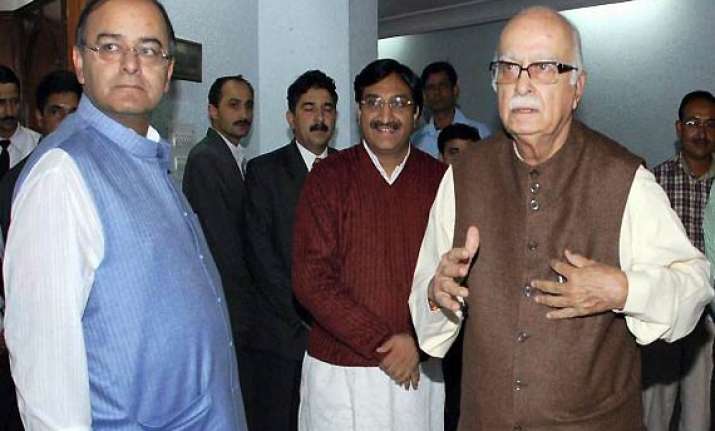 Patna, Nov 19: Congress leader Sanjay Nirupam today accused BJP senior leaders L K Advani and Arun Jaitley of being conspirators in the cash-for-vote scam and their names would definitely come out in the open.

Investigation into the case was on in right earnest and Advani's and Jaitley's names would 'come out in the case in any stage', Nirupam, AICC secretary, told reporters here.

"Whosoever he may be involved in the case would be brought to justice," he said adding "BJP has committed a sin and it should accept it."

BJP had alleged that Ahmed Patel, political advisor of Congress president Sonia Gandhi was the mastermind of the scam and Advani during his ongoing 'Jan Chetna Yatra' had raised the issue and described it as the 'dirtiest scandal' of the country.

In reply to a question on Congress' plan to make AICC general secretary Rahul Gandhi its working president, he said "Rahul is ready to take up the responsibility ... He has emerged as a vital and powerful centre of attraction in politics and among the people.

"Party workers will lend full support," he added.