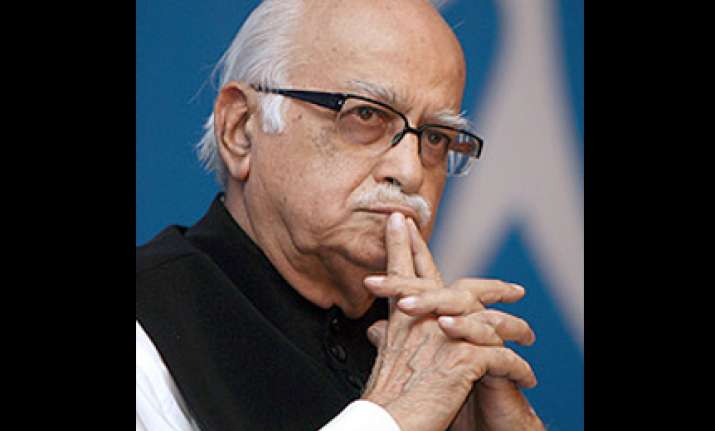 Describing the Congress-NCP government in Maharashtra as inefficient and corrupt, Leader of Opposition in Lok Sabha Lal Krishna Advani on Sunday urged people to throw it out of power in October 13 assembly polls. 
Speaking at an election rally, Advani said that during the last 10 years, Congress-NCP government made huge losses and had done to the state, what Lalu Prasad Yadav did to Bihar. 
"In a democracy," he said people have the right to elect new government or continue with the present regime and people had suffered a lot due to the corrupt and inefficient policies of the Democratic Front government. 
"I have seen anger and resentment against the government. Rural and urban people are suffering, farmers are committing suicide. Maharashtra, the state once ahead in industrial development is now lagging. The state has been facing load shedding for 12-18 hours each day." 
Citing the example of Gujarat, Advani said that there is no load shedding in any village of the state. 
The Congress-NCP government used money and atrocity as Lalu Prasad Yadav did in Bihar, he said and added that during Emergency, Congress jailed many leaders, but after the emergency it was defeated. 
Lambasting Prime Minister Manmohan Singh, he said, "Manmohan Singh has promised that he would control rising prices of essential commodities, but he failed in checking the price rise. Where there is corruption, there is price rise. Corruption is the cause of price rise and the Prime Minister had failed to check the corruption." 
The senior BJP leader praised Maratha king Chhatrapati Shivaji Maharaj saying that he was not only a warrior but also a good and honest administrator. PTI