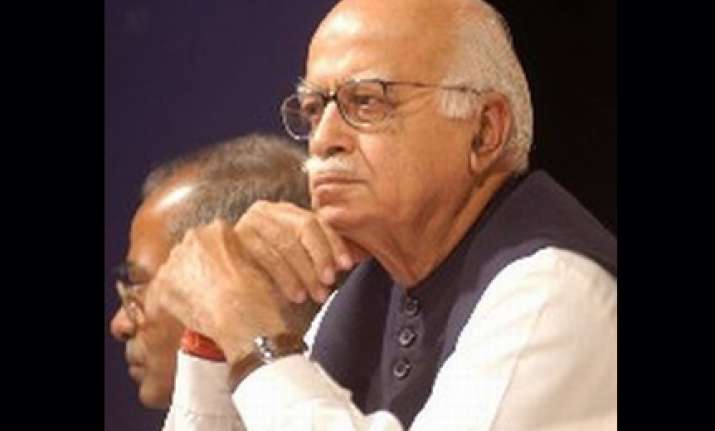 BJP on Monday  termed as "false" the statement of senior IPS officer Anju Gupta in a court against L K Advani over Babri Mosque demolition and said the veteran leader did not give any speech on the day the structure was razed down. 
"I was present on the dais on that day (December 6, 1992) and as per my knowledge Advaniji or even Murali Manohar Joshi never gave any speech on that day. The statement given by Gupta is prejudiced, one-sided and false," BJP vice-president Kalraj Mishra told reporters in Lucknow. 
Deposing before the special court in Rae Bareli on Friday last, the IPS officer, who was personal security officer of Advani during the period, had said that the BJP leader gave a provocative speech in Ayodhya moments before the mosque was demolished. 
"On December 6, 1992, Advani made a spirited speech from Ram Katha Kunj manch (dais), barely 150-200 metres from the disputed site which charged up the people. He repeatedly said that the temple would be constructed at the same site," she had said in the court. Gupta had also said that none of the leaders attempted to stop karsewaks from demolishing the mosque. 
Rubbishing the officer's statement, Mishra said when the structures started crumbling all the leaders present on the dais attempted to stop the people and asked them to come back. "We repeatedly requested the people to stop and come back. We had gone there to construct the temple and not for destruction," he said. 
Mishra said when the first dome came down, Gupta came to him and asked to do something to stop the people. "I asked her what she had done to stop the people. Gupta said that she had informed her officers to which I said that you have done your work," he said. "I told her that if you can stop the people stop them, we are already making efforts to do the same." The BJP leader said the entire incident was videographed and anyone can see it. 
"She should not have given such a false statement," the BJP leader said and alleged that the situation was created by the government and opposition parties incited the people. "In those circumstances, the entire leadership attempted to stop the people. Whatever Anju said is not correct," Mishra said. PTI