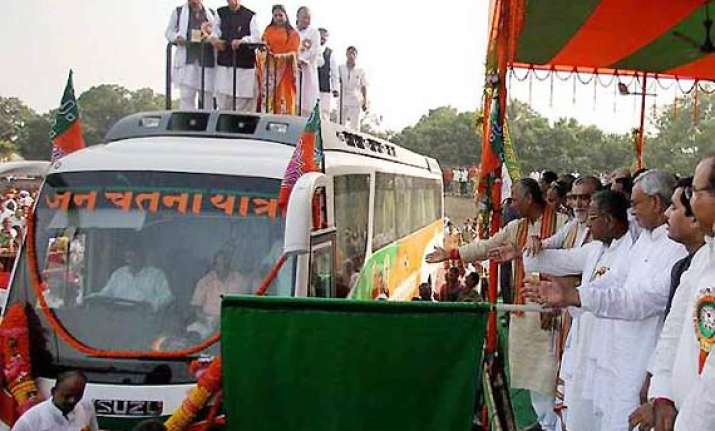 New Delhi, Oct 14: The Congress today condemned the alleged attempts to bribe journalists covering L K Advani's yatra and claimed that it has vindicated its stand that the BJP venture was not against corruption but had a "hidden agenda."

"The attempt to bribe journalists is very unfortunate and condemnable. We have always been saying that the Yatra was not against corruption. Whenever Advani has taken out a yatra there has been a hidden agenda," party spokesman Rashid Alvi told reporters here.

Noting that Advani took out the Somnath-Ayodhya Rathyatra in 1990 to capture power at the Centre, he said that when the BJP-led NDA was in power, the party "just forgot about the issue".

There have been allegations that certain local journalists at Satna in Madhya Pradesh were given currency notes of Rs 500 each in an envelope after a press conference by local BJP leaders on the yatra, but the state BJP unit has denied it.

Advani has said he will ask Madhya Pradesh party chief to inquire into the matter.