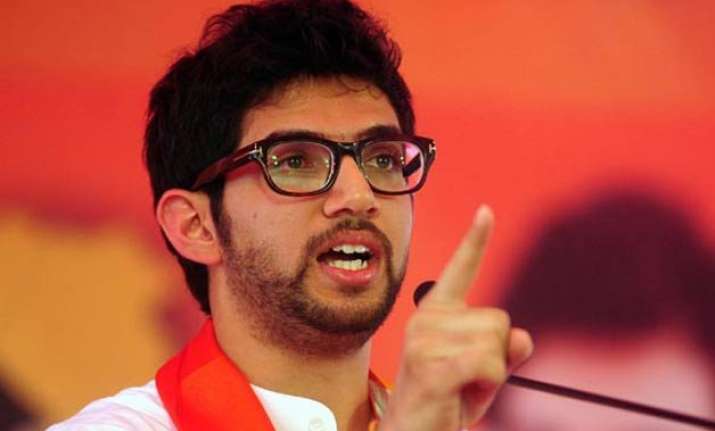 Mumbai: Yuva Sena president Aditya Thackeray was not present at Pakistani singer Rahat Fateh Ali Khan's performance at the EEMAX Global Conclave here and had attended a separate event at the conclave for a brief period, the Event and Entertainment Management Association (EEMA) clarified on Friday.
Following scrapping of Pakistani ghazal maestro Ghulam Ali's concert here this week amid threats from the Shiv Sena, Aditya, the grandson of Bal Thackeray, was questioned over his presence in another Pakistani artist's event. But according to an official statement signed on behalf of EEMA by EEMA West vice president Sushma Gaikwad, Aditya had no knowledge of Rahat's performance.
"Aditya was not briefed about any other speakers who were participating or any of the performers, since the need did not arise. None of the performances were publicised. The performance by Rahat at 8.30 p.m. was a separate event, at a completely different venue in the hotel and was a private gathering of the event industry," the statement read.A
The EEMAX Global Conclave was held at the Taj Lands End on September 19 and 20. Rahat performed on the latter day.
The statement read: "In the afternoon of September 20, at around 3.30 p.m. EEMA's president Sabbas Joseph, informally met Aditya and since the youth leader has been helping the event industry sort out some of the licensing issues with municipal corporation and other government Adepartments, he requested Aditya to join the session that was being addressed by Delhi Tourism Minister Kapil Mishra."
According to the note, while at the convention, at the request of EEMA's president, Aditya accepted to an offer address the event and left at 4 p.m.