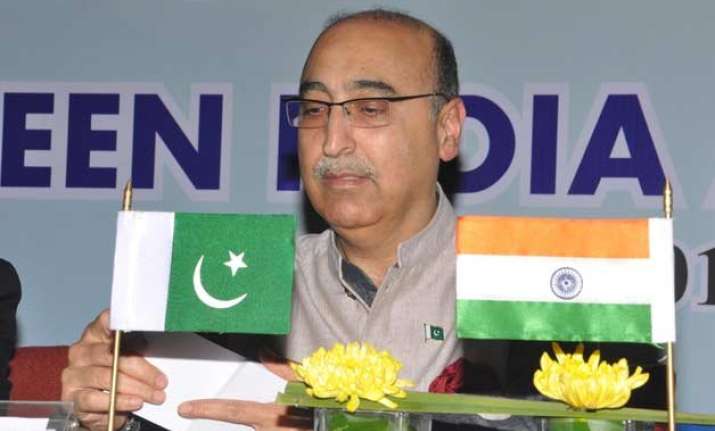 New Delhi: Pakistan high commissioner Abdul Basit today said that he is hopeful that talks between India and Pakistan will resume very soon.
He said that the present 'opportunity' on both the sides is very favourable to take forward the talks to achieve 'common' objective of ensuring peace.
ALSO READ: Issues with Pak can be resolved in terror-free atmosphere: Modi
"The agenda of the Indian and Pakistani PM is common. This is a golden opportunity. We are looking forward to more meetings between our two countries because the objective is to achieve peace between two countries, resolve our problems and hope both countries will now move forward," he said.
He also noted that Pakistan has been 'serious and sincere about resolving issues with India through peaceful dialogue'.
"The need of the hour is that India and Pakistan engage in a peaceful bilateral dialogue. We cannot resolve or settle our problems by use of force," Basit said.
Basit further said that he doesn't think Government of India has any objection to the meeting between him and Hurriyat leaders.
ALSO READ: Peace on border with Pakistan will be ensured: J&K CM
"I don't think the government of India is objecting to our meeting with Hurriyat leaders," Basit said.
He also sought to play down the meet saying, "Don't try to make an issue out of non-issue."
Yesterday, Hurriyat Conference chairman Mirwaiz Umar Farooq and other separatists' leaders arrived in New Delhi to attend the Pakistan Day function. They are here on the invitation of Basit. Hardliner Syed Ali Geelani has also been invited for the event.