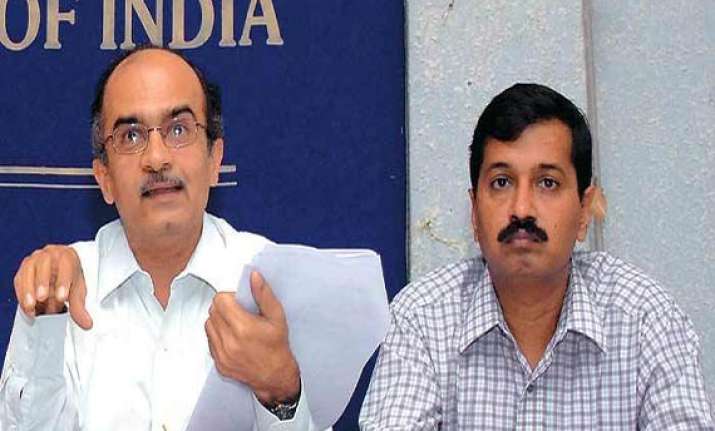 New Delhi: Anticipating violence ahead of and during polling in Varanasi, AAP today asked the Election Commission to provide adequate central forces in the Lok Sabha constituency, particularly in its two rural Assembly segments.  
"We need adequate central forces in Varanasi to ensure that the campaign and the election can be conducted peacefully and fairly there. In particular, we are apprehending intimidation and violence in Rohania and Sevapuri Assembly segments of the constituency on election day.
We would therefore request you to ensure that adequate central security forces are available particularly in those segments, especially on election day," party leader Prashant Bhushan said in a letter to the Election Commission.
Of the five Assembly segments of Varanasi Lok Sabha seat, where AAP chief Arvind Kejriwal is pitted against BJP's prime ministerial candidate Narendra Modi, Rohania and Sevapuri are rural in nature while the other three mostly cover the urban areas of Varanasi city.
The party has also asked the poll body to have a video monitor installed on all voting machines so that booths can be monitored.