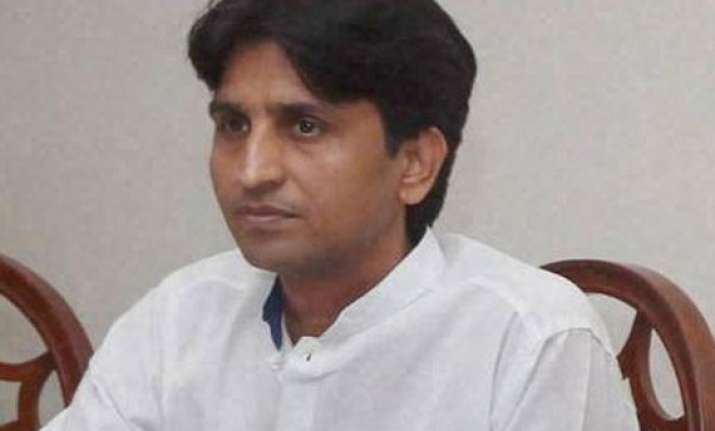 Amethi: The 40-day "Jhadu Chalao Yatra" of Aam Aadmi Party in the Amethi Lok Sabha constituency came to an end today.
The yatra that began at Thaura village in Bhetua block on February 19 concluded here today, in presence of AAP candidate from Amethi Kumar Vishwas, who was accompanied by his wife and children, and hundreds of party activists.
Vishwas, who is pitted against Congress vice president Rahul Gandhi and BJP's Smriti Irani, expressed confidence that the people of Amethi will elect him as their representative in Parliament.
Vishwas will file his nomination papers on April 15. His opponent Rahul Gandhi filed his papers today on the first day of filing nomination.
Meanwhile, another hopeful from the constituency, Tulasi Ram, filed his nomination papers as an Independent today.