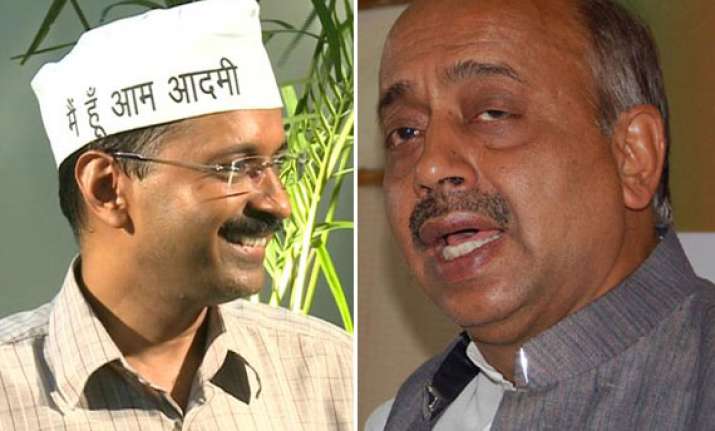 New Delhi: BJP slammed the protest today by AAP workers outside Arun Jaitley's house as a "political gimmick" and said that the ruling party in Delhi was trying to divert people's attention away from its inefficiencies by making baseless allegations against rival leaders.  
BJP, which is the main Opposition in Delhi, also lashed out at the Arvind Kejriwal-led government saying that rather than ensuring the welfare of the people, its priority was to get publicity in the media.
"He (Kejriwal) can do anything, he can say anything. But he is unaware of the ground reality that he is betraying the people who put trust in him.
"This is political blackmailing. The way AAP protested outside Jaitley's house after making baseless allegations is blackmailing," said Delhi BJP chief, Vijay Goel.  Jaitley is the leader of the Opposition in Rajya Sabha.  BJP also slammed AAP MLA Madan Lal who yesterday alleged that senior BJP leaders Narendra Modi and Jaitley were trying to topple the Delhi government.