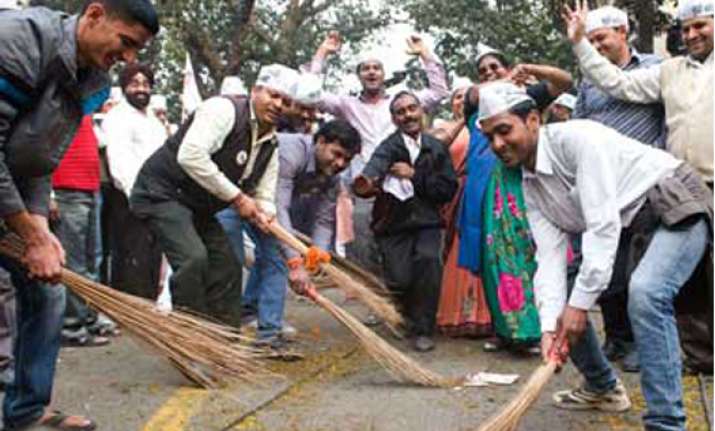 New Delhi: The AAP has lost its vote share and will win only three of the seven Lok Sabha seats in Delhi. While the Congress will win one seat with an improved vote share, the BJP will win three, an opinion poll said Thursday.
According to the ABP News Nielsen Poll, the Aam Aadmi Party's vote share has come down from 55 percent forecast in January to 34 percent in March.
"Arvind Kejriwal's AAP is predicted to face a loss in its vote share in Delhi and is likely to get around 34 percent vote and three seats in the Lok Sabha polls," said a release.