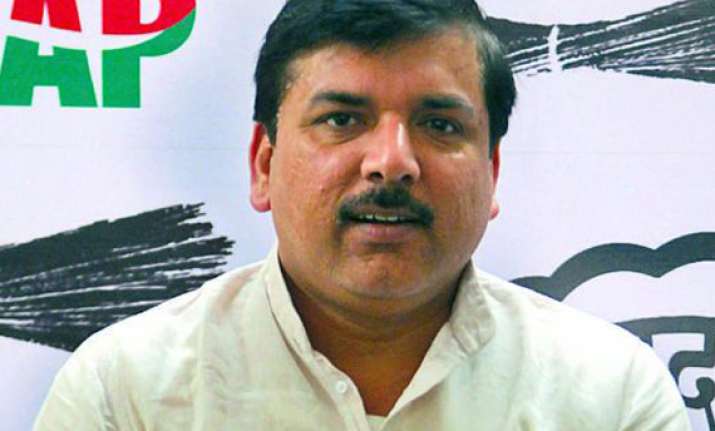 Varanasi: Aam Aadmi Party leader Sanjay Singh today faced tough questions when he went to the district court to canvass for the March 25 rally of former Delhi Chief Minister Arvind Kejriwal in the city.
Talking to lawyers, Singh said his Aam Aadmi Party was fighting not to gain power, but against corruption.  
A section of lawyers, however, questioned Singh why the party-led Delhi government quit only after 49 days.  
"The people of Delhi gave AAP a golden opportunity to prove their worth. Hadn't Kejriwal and AAP shattered all their hopes?" asked a lawyer.
Meanwhile, heated arguments took place today between supporters of AAP and BJP at Assi ghat area here when Singh was canvassing for Kejriwal's rally, police sources said. 
Samajwadi Party leader and Janjatiya-Lokkala Sanskriti Sansthan chairman Manoj Rai Dhoopchandi said, "Kejriwal and AAP will have no influence over the people of Uttar Pradesh and his rally here will be a flop show."
"He had earlier lured voters making tall promises that could not be fulfilled...," Dhoopchandi said.