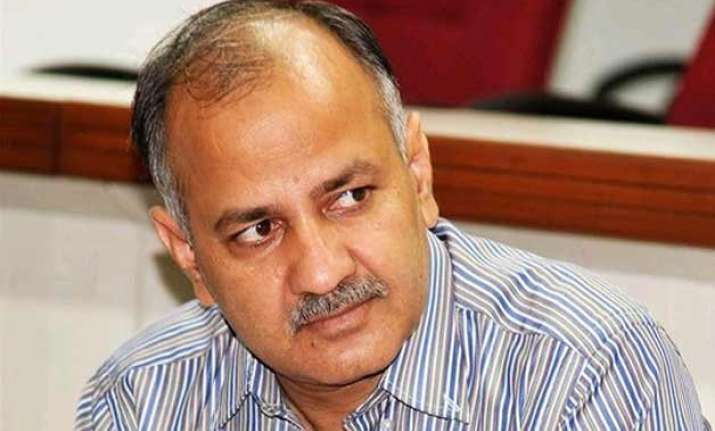 New Delhi: The Aam Aadmi Party government on Tuesday presented a vote-on-account in the Delhi assembly for the next three months and announced plan to spend a total of Rs 37,750 crore in 2015-16. Presenting the vote-on-account, Deputy Chief Minister Manish Sisodia said the government will come out with a full budget in a month after holding consultations with the people to identify priorities for various sectors.
He said government has planned to allocate Rs 21,500 crore for non-plan expenditure while the plan outlay will be around Rs 16,250 crore. The proposed non-plan expenditure is around Rs 3,000 crore more than last year's allocation while plan outlay would be Rs 100 crore less than last year's outlay.
The AAP government has focused on transport, education and health services. "Government is bringing vote on account because this new government wants people's suggestions to prepare its budget. Till now, budget would be prepared in a closed room, but we will not follow this. Instead we will go among the people and seek their suggestions to prepare the budget of this government," Sisoida said.
Sisodia also put a proposal to amend Value Added Tax (VAT) act which was passed by the majority in the House. The amendment will allow traders to carry forward their credit for the successive financial years.
While presenting the budget, Sisodia also said that in 014-15, government suffered a deficit of Rs 4,500 crore since AAP ministry quit in February last year. He also expressed unhappiness over Rs 325 crore central assistance to Delhi, saying it has been stagnant for last so many years.
"14th Finance Commission had recommended the increase in Center's fund allocation to Delhi. We only demand that Centre should give us 0.65 per cent of total service tax which it gets from Delhi. With this, Delhi will get Rs 4,000 crore," the Deputy CM said.