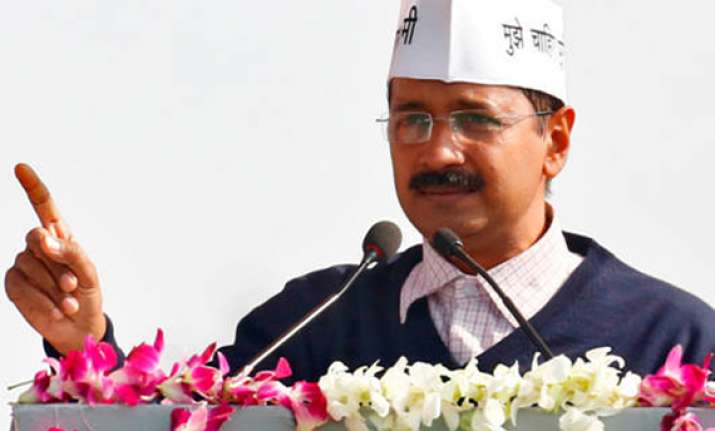 New Delhi: Attacking Congress President Sonia Gandhi over her remarks on resignation of Arvind Kejriwal-led government in Delhi, AAP shot back saying it did not continue in office owing to lack of numbers required to bring the Janlokpal Bill.
"Sonia Gandhi's comment on the resignation of Aam Aadmi Party government in Delhi is unsuccessful attempt to hide her own party's open alliance with BJP on February 14 in the state assembly, which led to the defeat of the Janlokpal bill.  
"The AAP government did not continue in office since it did not have the numbers to get the Janlokpal bill passed and the Cabinet in its last meeting had recommended dissolution of the Assembly so that people could decide what kind of new government they want," said a statement issued by the party today.
The party alleged that it was Gandhi's desperate bid to deflect attention from the growing public anger against series of corruption scams of the Congress-led UPA government and its wrong policies and that she chose to harp on her party's "specialisation of running a government at all costs, whether through horse trading or defection of MPs/MLAs."