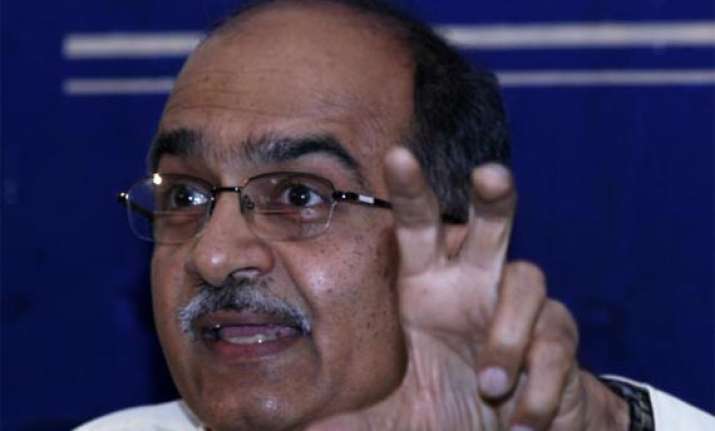 New Delhi, May 22: Aam Aadmi Party (AAP) on Tuesday  criticised the appointment of Defence Secretary Shashi Kant Sharma as the new Comptroller and Auditor General and accused the government of weakening the watchdog institutions by putting "weak" people in the job.
AAP founder member and senior advocate Prashant Bhushan also contended that Sharma's appointment amounted to conflict of interest as he would be auditing defence procurements of the period (2003-2010) during which he held positions responsible for acquisitions in the defence ministry.
Noting that there is no formal system for appointment or selection of CAG of India and government can appoint anybody, Bhushan demanded setting up of a "transparent system" for appointments to such watchdog posts.
"Government is slowly but continuously appointing persons who are weak and who don't have spine to watchdog bodies like CAG, CVC, CIC, Election Commission, which keep an eye on the government," Bhushan said at a press conference here.
This is being done so that these watchdogs don't question the government's decisions, he said and alleged that all such watchdog bodies are being "systematically crippled" by the government.
"After being bitten by the people like present CAG Vinod Rai, the government is taking extra care to see that persons who are appointed to such posts have a conflict of interest in the matters so they are not able to do anything," he said.
He claimed that there was "no transparency" in Sharma's appointment and as a result it is "illegal and unconstitutional" decision which is "liable to be struck down."
The AAP member also questioned the "silence" maintained by the opposition parties over the issue.