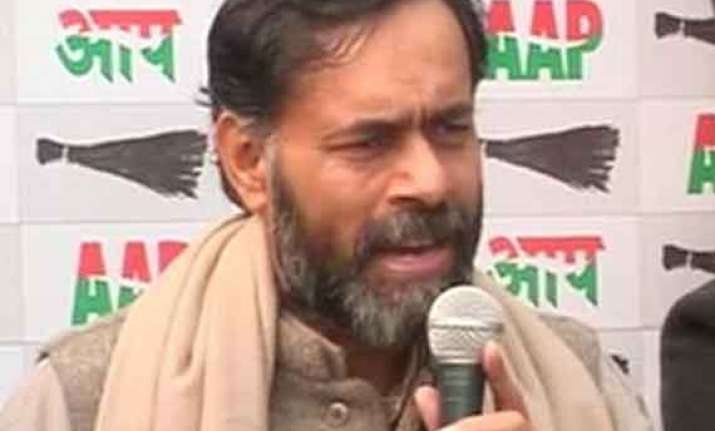 New Delhi: AAP leader Yogendra Yadav Friday congratulated BJP's prime ministerial candidate Narendra Modi for leading his party to victory in the Lok Sabha election.
"I congratulate Modi as people have shown their faith in him," Yadav told reporters here.
He said the defeat of AAP leader Arvind Kejriwal in Varanasi and Kumar Vishwas in Amethi was disappointing.
"It was our first (Lok Sabha) election. So we did not think we will sweep... We have got more than one crore votes across the country, and we have made our presence (felt)."