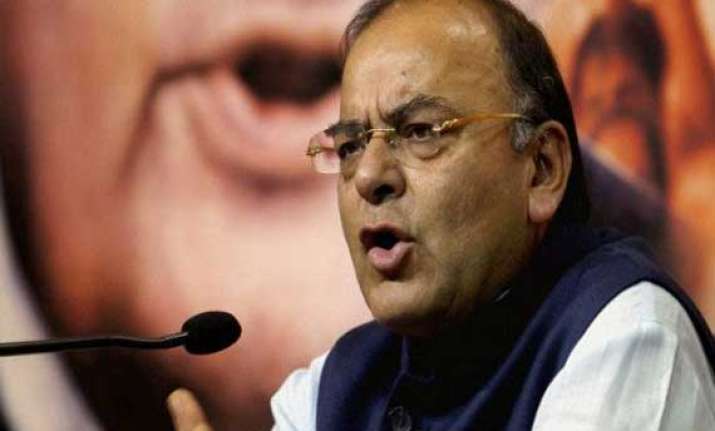 New Delhi: The Aam Aadmi Party (AAP) today slammed Finance Minister Arun Jaitley for "lack of clarity" on providing Rs 700 crore for power and water sector reforms in the national capital in his budget speech.  The party also demanded slashing of electricity and water tariffs by 50 per cent.
"The AAP is of the view that if no clarity is provided on power reforms, the amount announced by the Centre will finally end up being a subsidy for the discoms which have been fudging their accounts to deceive the people of Delhi.  "It would have been better had the Finance Minister made a specific announcement on how this money being given by the central government will be utilised since currently the national capital is under its rule," AAP said in a statement.  
Jaitley in his budget speech made an announcement of providing Rs 200 crore for power reforms and Rs 500 crore for water sector reforms in the national capital.  "Jaitley has linked his budget announcement for power reforms in Delhi to problems in the city's transmission network.
Since privatisation of power in the city was done more than a decade back, the government's stake is merely 50 per cent and the rest belongs to these private power distribution companies. If the government comes forward and offers Rs 200 crore of its share, will the discoms also be asked to spend an equal amount for the improvement of transmission network"? AAP said.
In place of such "unclear" announcements, AAP demands that the central government should immediately reduce the electricity tariff in Delhi by 50 per cent, the statement added.
It said the Rs 500 crore announced for water sector reforms to tide over distribution problems is also "flawed".  "Large parts of the city lack piped water and even by most conservative estimates, at least Rs 3,000 crore would be required to lay down the network for piped water only in some parts of the city," the statement added.