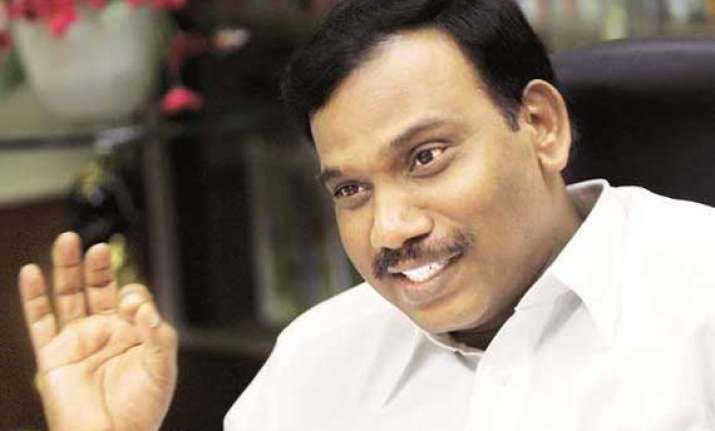 New Delhi: Former telecom minister A. Raja Wednesday told a court here hearing the 2G spectrum allocation case that then solicitor general G.E. Vahanvati was informed that only applications seeking spectrum license received till Sep 25, 2007 would be processed by the telecom department.
Testifying as a defence witness in the case, Raja told Central Bureau of Investigation (CBI) Special Judge O.P. Saini that it was brought to the notice of the solicitor general through the note sheet, where it was clearly mentioned that 575 applications were received by the telecom department, and that the applications received till Sep 25, 2007 were going to be taken up for processing for issuing Letter of Intent.
"Though the date of Oct 1, 2007 is not mentioned in the file, however, the number of applications received upto Oct 1, 2007 have been mentioned," Raja said.
The CBI, in its chargesheet, alleged that in order to favour Unitech and Swan Telecom, Raja unilaterally advanced the cut-off date from Oct 1, 2007 to Sep 25, 2007 for processing applications for grant of 2G licenses and ignored various other authorities.
According to the CBI, Raja was biased while distributing 2G mobile airwaves and operating licenses to telecom firms, causing a huge loss to the state exchequer.
All the accused, including Raja, are out on bail.