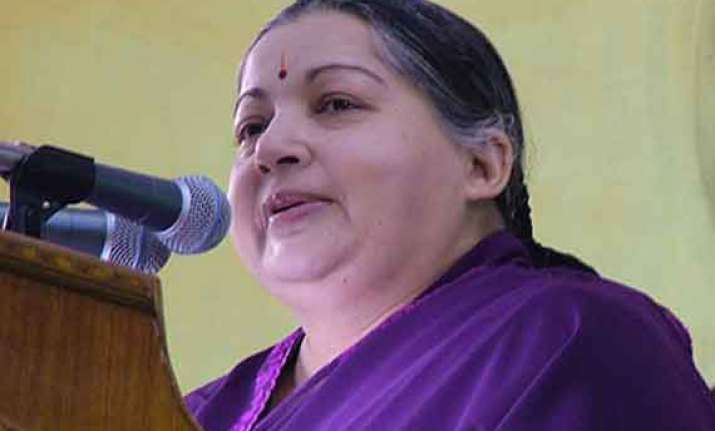 Chennai: Tamil Nadu Chief Minister J. Jayalalithaa Tuesday said the forthcoming general election will give Indians their second independence.
"It is not an ordinary election that would result in change of government. It is one that would give Indians freedom from corrupt rule, threat from neighbouring nations and other ills," Jayalalithaa said.
Addressing a huge public rally at the A.M. Jain College ground in support of her party's candidate from the Sriperumbudur constituency K.N. Ramachandran, she launched a blistering attack on the Congress-led United Progressive Alliance (UPA) government at the centre.
She started her party's election campaign Monday from Kanchipuram, about 70 km from here and urged people to oust the corrupt central government.
The Sriperumbudur seat is represented by DMK's senior leader T.R. Baalu who is reportedly seeking a change of constituency. It was in Sriperumbudur that former prime minister Rajiv Gandhi was assassinated May 21, 1991.