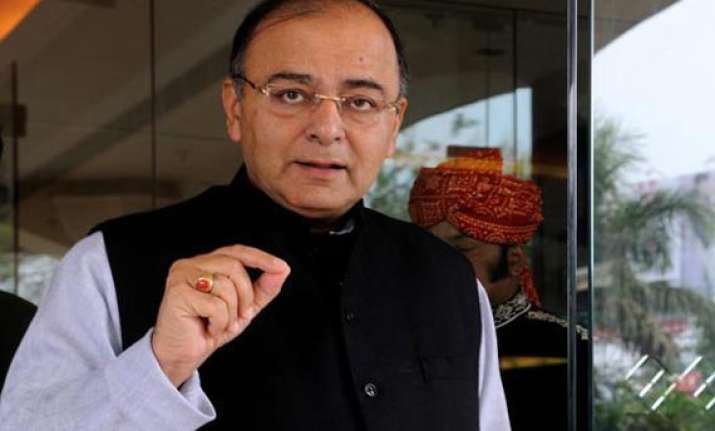 New Delhi: BJP leader Arun Jaitely today said the Lok Sabha elections this time is a "one horse race".  
"When there are more horses then the jockey turns back to see the No. 2. But here When (Narendra) Modi turns around then who is on No. 2 cannot even be seen," Jaitley said while campaigning for the party's East Delhi candidate Mahesh Giri.  
"First time it seems that it is a one horse race. Our voter is very wise. So, the best will be not to just give majority but clear majority so that till five years the government can be run with power and transparency.
A stable government improves the economy of the country," he said.  "The biggest injustice will be that if no party gets a clear majority.
A government should be powerful and be able to take decisions on issues.