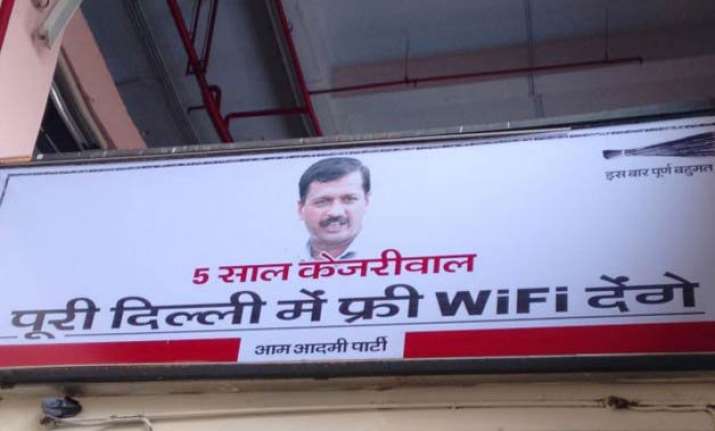 New Delhi: The Aam Aadmi Party (AAP) government in Delhi has decided to fulfil its another poll promise of providing free wi-fi to people of the city.
The city government recently announced that it will make free wi-fi functional by February of next year.
Wi-Fi facility to city residents will be available on the basis of limited data usage instead of setting a time limit.
Free Wi-Fi in Delhi was among the prominent pre-poll promises made by the AAP.
Here are the 10 key points you must know about Kejriwal's free promise:
1. Government is considering fixing the data usage to 50MB per day but a call is yet to be taken in that regard.
2. Around 150 companies from around the world have expressed interest in the project.
3. Website browsing, social media websites (Facebook/Twitter), email and WhatsApp and other basic services will be free.
4. User will have to pay for watching videos.
5. Video chat and downloading content will be charged.
6. A minimum speed of 512kbps is likely to be given to each user to make it a better experience.
7. Every day the system will be reset. Once the data limit of 50MB is exhausted, users can avail the service by paying for extra usage.
8. The government plans to set-up 50,000-80,000 hotspots across Delhi as part of the free Wi-Fi endeavour.
9. As it is a public wi-fi, it will be available only at public places. An access point (AP) covers a 50 sq.m area, so multiple APs will be installed in one area.
10. Residential areas, green belts, farm belts and rural belts will not be covered.