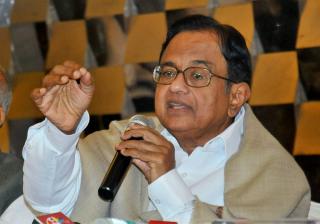 Senior Congress leader and former Union Minister P Chidambaram today expressed hope that the youths of the country will respond to the new party President Rahul Gandhi's call for an "alternative narrative" that will be based on equal opportunity and jobs for the youth. 
Chidamabarm pointed out that Congress' idea of the nation is different from that of the BJP and he cited Rahul Gandhi's inaugural speech as the Congress chief to buttress his argument.
"Rahul Gandhi's inaugural speech laid down the contours of an alternative narrative that the Congress will put forward to the people," Chidambaram tweeted.
"The Congress will build an alternative narrative based on fairness, equal opportunity, jobs for the youth, and lifting 250 million people out of poverty.
"Our recall of India's history is different from the BJP's. Our idea of India is different from the BJP's. Rahul Gandhi called upon India's youths to defend our idea of India, and I am sure that the young will respond," he added.
47-year-old Rahul Gandhi today replaced Sonia Gandhi as the new Congress President. In his inaugural speech, Rahul launched a scathing attack on PM Modi and accused him of taking the country back to the medieval times.