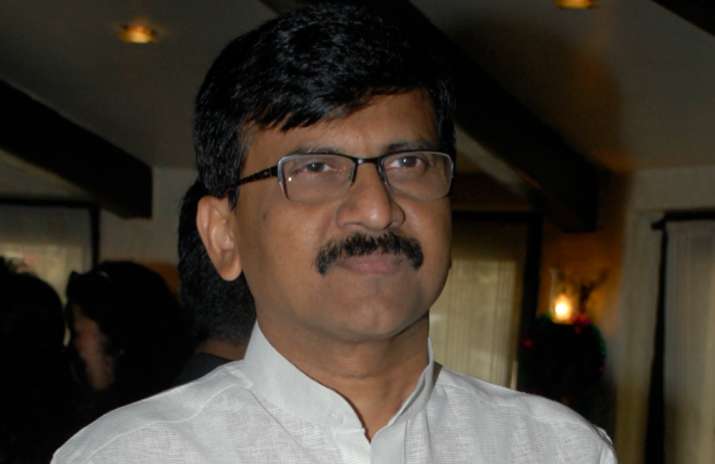 The physical assault on an Air India staffer by Shiv Sena MP Ravindra Gaikwad has put the party in a dock. But senior party leader Sanjay Raut feels that leaders should 'raise their hand' wherever needed.
Responding to a question about the party's stand on Gaikwad hitting an Air India employee with a slipper on Thursday, Raut said, "The Shiv Sena can never support Ravindra Gaikwad's behaviour. But there should be an inquiry to find out why our MP was forced to behave this way."
"Hitting anybody can never be the culture of the Sena, but we will surely raise our hand wherever required," he added.
It is not about a single MP but thousands of passengers who have to face numerous troubles due to Air India's poor service, he said. 
He also noted that the lawmaker was made to sit in economy class, despite booking a business seat and that it is yet to be determined who initiated the violence.
"It would have been better had Air India been as quick in improving its service as it was in banning our MP from flying on its aircraft. Passengers are fleeced at airports like Mumbai and Delhi. What happens to their (AI's) quick decision-making then?" he asked. 
Before the party take any action against Gaikwad, the MP will have to face action as per the law, Raut said. 
"Two cases have been filed by Air India against Gaikwad. The law will take its own course," Raut said, making it clear that the party will not punish its offending MP. 
Gaikwad arrived here on Thursday on an Air India flight from Pune. After the plane landed at the airport, he refused to deboard the plane for 45 minutes. His sit-in was to protest against being made to fly economy. Gaikwad demanded an explanation why he was given a seat in the economy class instead of business.  
Duty Manager Sukumar Raman arrived on the jet to explain him. But Gaikwad, a former schoolteacher, hit him with his footwear. This promoted the Air India and other private airlines to blacklist the lawmaker.