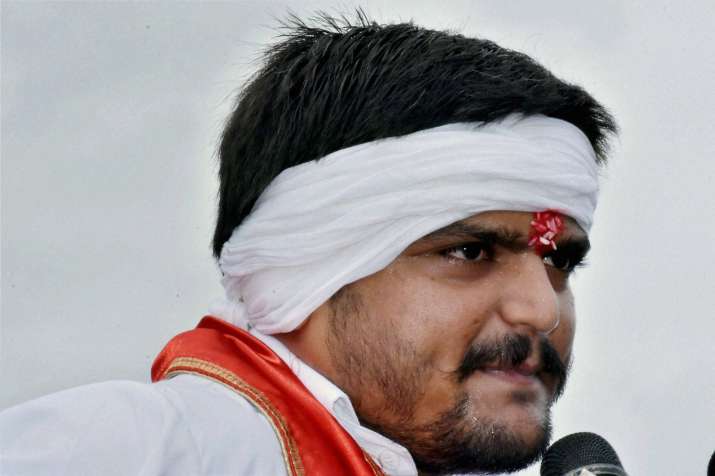 Surat: Following his release from Surat jail after 10 months, Patel quota stir spearhead Hardik Patel gave indications of joining politics if his community wants, after which all political parties are trying to woo him to join them, apparently with an eye on the state Assembly polls next year.
The 22-year-old firebrand leader, who is demanding inclusion of the Patel community under the OBC quota, had walked out of jail on Friday after being granted bail by the Gujarat High Court.
To a question that day on his chances of joining active politics, he had not ruled out the possibility.
"People of my community will decide if I have to join politics or not. I will take the decision when my community tells me. Otherwise, I don't feel that we have to be in politics to do something for our nation and people," he said.
Following this, the Congress, NCP and AAP made a beeline for Hardik's inclusion in their parties -- some openly inviting him while others did so by sending feelers.
The move by the parties is seen as an attempt towards electoral benefit, keeping in mind state polls due next year.
The Patidar community, to which Hardik belongs, is numerically strong in the state with 18 per cent population. It has so far been a staunch supporter of the ruling BJP.
Despite hinting that he may take a the political plunge if his community says so, Hardik has kept his cards close to his chest on whether he will join politics in the near future, saying he is not a political leader but a social leader.
"I will not join any political party. All these are speculations. You will come to know what I will do when the time comes," Hardik had earlier told reporters.
Though NCP is a small player in Gujarat, its president Jayant Patel was among the first to greet Hardik when he came out of the Lajpor jail in Surat.
"The doors of our parties are open for Hardik Patel any day," said MLA Patel, who is popularly known as 'Bosky'.
Surat Congress leaders had put up posters and were present to welcome Hardik when he came out of the jail.
"We have conveyed to Hardik Patel and his team that any person who is agreeable to the ideology of Congress party is welcome. We are also ready to discuss all their issues by meeting them," Congress spokesperson Manish Doshi said.
Also, AAP national convener Arvind Kejriwal, during his recent visit to Gujarat, had endorsed Hardik.
During a closed door meeting with MLA Nalin Kotadia, who has been booted out of BJP for supporting the Patel quota stir, Kejriwal is learnt to have asked him to bring Patel quota agitation leaders to the Aam Aadmi Party.
The AAP had also sent its leader Ashutosh and state party convener Kanubhai Kalsaria to meet Hardik in Ahmedabad when he came to the city from Surat on Friday night, after coming out of jail.
However, it is learnt that the meeting could not take place due to time constraints, as Hardik had reached Ahmedabad late in the night at around 11:30 PM.
"Our doors are open for those who want to join AAP, including Hardik. If he believes in the ideology of AAP and wants to fight against corruption and this system he is welcome," Kalsaria said, when asked if they have sent feelers to Hardik to join their party.
The Gujarat High Court had earlier this month paved the way for Hardik's release by granting him bail in two cases of sedition and a case of violence at the Visnagar MLA's office during the Patidar stir last year. The HC had set a condition that Hardik will stay out of Gujarat for the next six months.
Accordingly, Hardik's lawyers informed a local court that the young leader will stay in Rajasthan's Udaipur city during that time.
(With PTI inputs)