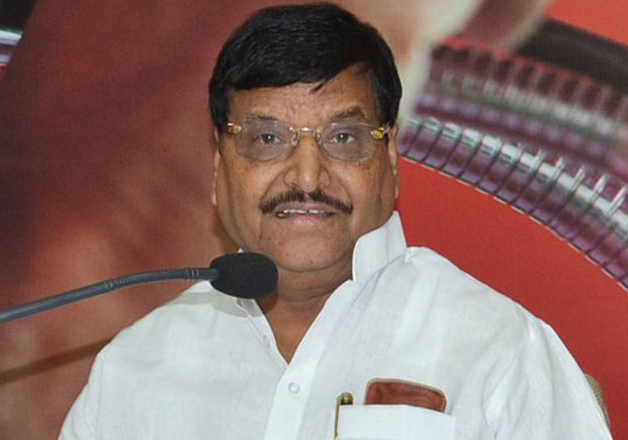 Snubbed and pushed to a corner by Uttar Pradesh Chief Minister and now party chief Akhilesh Yadav, senior Samajwadi Party leader Shivpal Yadav today said that he will float a new political party on March 11, the day the result of the Assembly polls in the state will be announced. 
Addressing an election rally immediately after filing his nomination from his home constituency Jaswantnagar, Yadav said, "I am thankful that I was given a ticket, otherwise I would have entered the fray as an independent candidate. I was all prepared for it. People wanted me to contest." 
"We will float a new political party on March 11," he added.
"Where will our supports go? My own people were sidelined during ticket sistribution," he added.
Without naming his nephew Akhilesh, Shivpal also sought to explain why he was sidelined by the former.
"I had done nothing wrong. I was only opposing those who were indulging in wrongdoings and Netaji (Mulayam Singh) was supporting me. Immediately after this, I and Netaji were at their radar," he said.
"I told CM sahab that you keep the right to distribute tickets, but let Netaji remain at the president's post," he added.
The former chief of SP's Uttar Pradesh unit further questioned Akhilesh's decisions to 'remove Ministers who were doing good work'.
"There were several ministers who are only busy in passing time. CM could have initiated action against them but only those ministers who were doing good work were sacked." 
The development comes a day after reports doing the rounds that Yadav may join Sunil Singh's Lok Dal.
When asked about Mulayam Singh's remark that 'he will not campaign in favour of the SP-Congress alliance', he replied: "I am with Netaji."
Uttar Pradesh will go to polls in seven-phase between February 11 and March 8. Results will be declared on March 11.