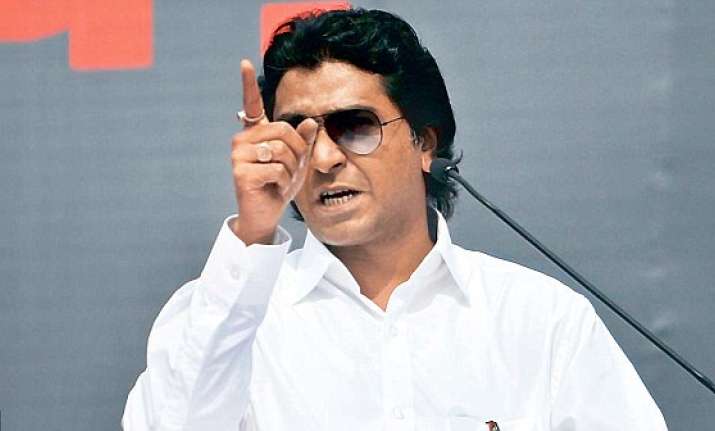 In yet another act of hooliganism, workers of Raj Thackeray-led Maharashtra Navnirman Sena (MNS) thrashed a fruit vendor and destroyed his goods at Ghatkopar area in Mumbai on Wednesday.
The MNS workers, shockingly, attacked the fruit vendor just because he belonged to Uttar Pradesh.
Justifying their act of goondaism, the MNS workers said that it is their responsibility to ensure that the outsiders don't prevent the locals from selling their goods.

"If Marathis are not allowed to sell their things in Mumbai, then will the 'bhaiyas do so," asked MNS leader Sandeep Deshpande.
In Mumbai, workers from Bihar and Uttar Pradesh are generally referred to as 'Bhaiyas' by the locals.
"Mumbai is for everyone and if someone sells his item and someone coming from outside doesn't allow that person to sell then it is our responsible to save him. We had lodged a complaint in the police station and BMC.  No one is ready to take responsibility. Therefore, we had to come to save local vendors," he added.