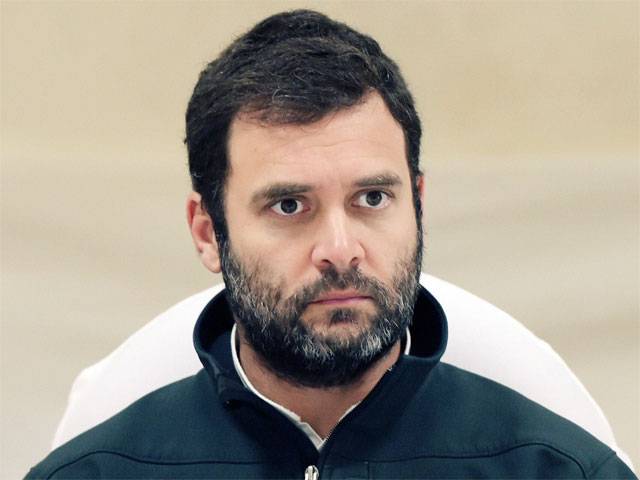 Hours after Congress vice president Rahul Gandhi kicked off his 2,500 km Kisan Yatra, the Bharatiya Janata Party (BJP) questioned the opposition's sudden concern for the farmers questioning what it did for their welfare during 55 years of rule.
Through his rally, Gandhi is targeting the government led by Prime Minister Narendra Modi for ignoring the plight of farmers.
"When they were in power, they could not understand the pain of farmers for half a century. Now suddenly they have woken up to the plight of farmers when they are out of power," BJP spokesman Sudhanshu Trivedi said.
According to Trivedi, the central government has taken a number of steps for the welfare of farmers, including curbing the black marketing of urea and instituting the Fasal Bima Yojana to provide them cover for any crop loss.
"There is a huge difference between their thinking and our thinking," he said.
"I may remind you that the United Progressive Alliance government had signed a few agreements at the World Trade Organization which were against the interests of our farmers. Our government revered them despite international pressure and criticism."
"Those who could not feel the pain of farmers for half a century, now speaking for farmers is ridiculous," he said.
The 2500 km month-long yatra will cover 39 districts and 55 Lok Sabha constituencies of the state where assembly polls are slated for early next year.
On the first day of the yatra, Rahul met farmers and promised loan waivers and reduction in power tariff by 50 per cent if voted to power next year.
In a tweet, Rahul requested the people to join the Congress in this 'yatra' claiming that he and his party are fighting for the rights of farmers, labourers and the poor.
"Door to door campaign begins from village Pachladi. Met farmers, & collected Kisan Maang Patras outlining their demands," he said in another tweet.