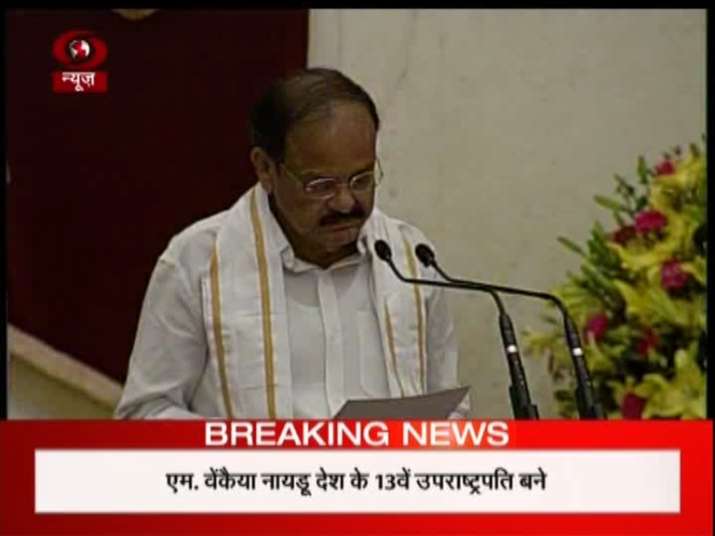 Muppavarapu Venkaiah Naidu today took oath as the 13th  Vice President of India .  The swearing in ceremony took place at the historic Durbar Hall of Rashtrapati Bhawan where President Ram Nath Kovind administered him the oath of office and secrecy. On August 5, M Venkaiah Naidu was elected as the new Vice-President of India after he defeated opposition candidate Gopalkrishna Gandhi with a huge margin. While Naidu received 516 votes, Gandhi could manage only 244 votes.
Here are LIVE UPDATES on Venkaiah Naidu's swearing-in ceremony:
10.42 am- President Ram Nath Kovind and Vice-President Naidu arrive at Parliament and pay tribute to B R Ambedkar
10.20am - Venkaiah Naidu to soon arrive at the Parliament. He will chair the Rajya Sabha on the last day of the monsoon session.
10.08am - Venkaiah Naidu takes oath as 13th Vice President of India. President Ram Nath Kovind administers him the oath
10.00am - PM Modi arrives at Rashtrapati Bhawan
9:45am – Venkaiah Naidu leaves for Rashtrapati Bhawan
8:53am – Venkaiah Naidu pays tribute to Mahatma Gandhi at Rajghat
8:22am – Venkaiah Naidu leaves for Rajghat