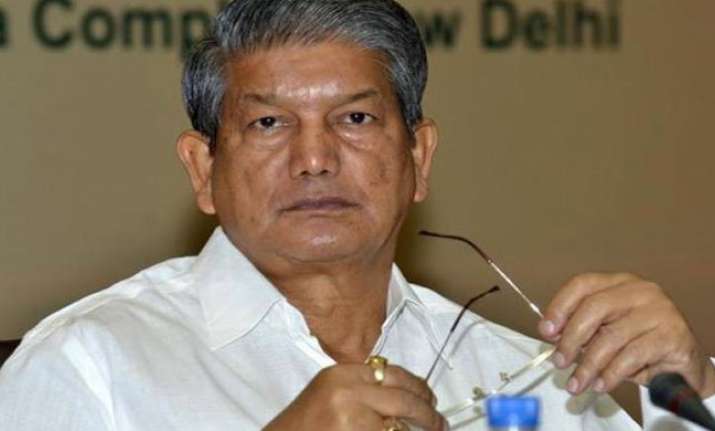 Dehradun: In the latest in the ongoing crisis of majority in the Uttarakhand assembly, Governor Dr Krishnakant Pal has asked Chief Minister Harish Rawat to prove his government's majority in the house by March 28.
Crisis broke out in the 71-member assembly after nine Congress MLAs raised a banner of revolt and backed BJP which staked claim to form a government. 
Earlier in the day, the Uttarakhand government had recommended the removal of rebel Congress leader Harak Singh Rawat and Advocate General U K Uniyal from their respective posts.
The decision was arrived at during a meeting of the Uttarakhand cabinet, which had nine ministers in attendance, which has now appealed for the removal of the two functionaries
Previously, chief minister Harish Rawat went into fire-fighting mode following a rebellion by some Congress legislators and sought to allay fears that his government was in a minority in the state assembly.
The move comes a day after his ministerial colleague Harak Singh Rawat led a revolt of nine Congress legislators during a crucial session to pass the state's Finance Bill. The CM went into a huddle with his cabinet colleagues and also held parleys with alliance partner Progressive Democratic Front (PDF), which is said to be rallying behind him.
The chief minister also called on the state assembly Speaker Govind Singh Kunjwal and discussed with him legalities of the non-passage of the budget in the Vidhan Sabha on Friday and the possibility of invoking the anti-defection law against the rebel legislators. 
Rawat also claimed five of the nine rebel legislators were in touch with him and efforts were on to woo them back.
Sources, however, informed that after the Congress high command decided to act tough with the rebel leaders, with the Speaker serving them asking them why they should not be disqualified for switching sides to the principal opposition Bharatiya Janata Party (BJP).
Former chief minister Vijay Bahuguna, who was unceremoniously removed in 2014 and replaced by Harish Rawat, came in for some harsh words from Rawat. 
Rawat said that by engaging in such an act, Bahuguna was bringing a bad name to his illustrious father Hemwati Nandan Bahuguna. The chief minister is to meet governor K.K. Paul later in the evening.
Meanwhile, the rebel legislators of the Congress, who flew out of the hill state in a chartered plane late on Friday have also learnt to have refused to relent saying they had no fear of disqualification as the assembly was in the last year of its tenure.
(With IANS inputs)