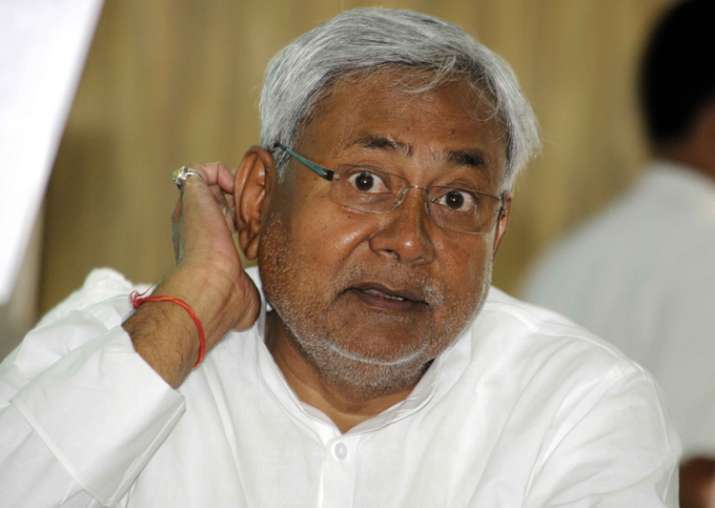 Unhappy about Bihar Chief Minister Nitish Kumar's decision to walk out of the Grand Alliance and form government with BJP, the lone MLA in Gujarat, Chotubhai Vasava, today said that he voted for Congress candidate Ahmed Patel in the Rajya Sabha election.
"I have voted for Ahmed Patel and performed my duty of being a loyal friend," Vasava said, adding that 'he was opposed to the alignment with BJP'.
"I am also a party member but was not consulted before the decision was taken. He (Nitish) should have convened a meeting," he said.
He also accused the ruling BJP government in Gujarat of looting the state for the last 20 years.
JD(U) leader Sharad Yadav had also opposed Nitish Kumar's alliance with the BJP to form the new government in Bihar. Kumar had on July 26 resigned as the Chief Minister, breaking the 20-month-old Grand Alliance of the Rashtriya Janata Dal, the Congress and the JD(U). After the surprise break-up, Kumar next morning aligned again with the BJP and formed a new coalition government in the state with the BJP support.
Meanwhile, voting has ended for the high-stakes Rajya Sabha elections from Gujarat, where BJP's Amit Shah and Smriti Irani are set to sail through but the fate of Congress party's Ahmed Patel hangs in balance, thanks to infighting and resignations. 
The Gujarat Assembly will elect three MPs to the Rajya Sabha, with each candidate requiring 45 votes to win. Since the BJP has 121 seats, the election of Shah and Irani is a foregone conclusion. The third seat has become a virtual head to head fight between Patel and BJP's Balwantsinh Rajput. After accounting for 90 votes to get Shah and Irani elected, the BJP will be left with 31 surplus votes for Rajput, who will require the backing of rebel MLAs of the Congress and smaller parties to win.