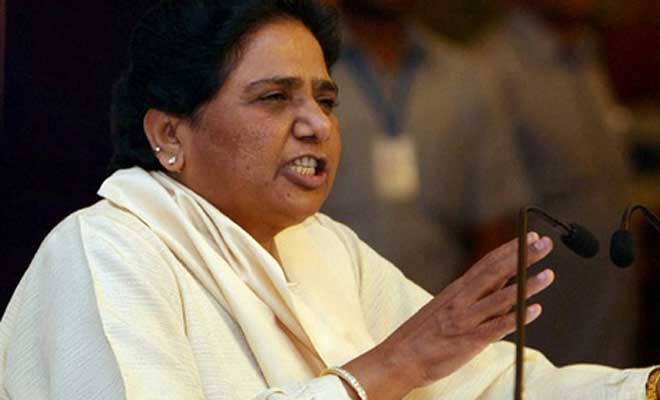 Taking a jibe at Prime Minister Narendra Modi, BSP supremo Mayawati today said that the people of Uttar Pradesh will ensure the victory of their "own daughter" rather than the "adopted son" .
"The people of Uttar Pradesh have made up their minds not to elect the adopted son (Prime Minister Narendra Modi) but their own daughter (Mayawati) in this election," Mayawati said while addressing a meeting in Jhansi.
Mayawati claimed that the people of the entire country were fed up with the almost three years of the Modi government at the Centre.
Criticising PM Modi's 'demonetisation' move, Mayawati alleged that the Modi government was "burdening the population in the name of (fight against) black money". 
She also asked the PM to inform the people how much black money was deposited in banks post demonetisation.
Lashing out at UP Chief Minister Akhilesh Yadav, Mayawati alleged  that he was responsible for the "bad shape of law-and-order" in the state.
The BSP supremo also pointed out that Akhilesh Yadav's uncle Shivpal Yadav was "working internally" to "cut the votes" of that party.