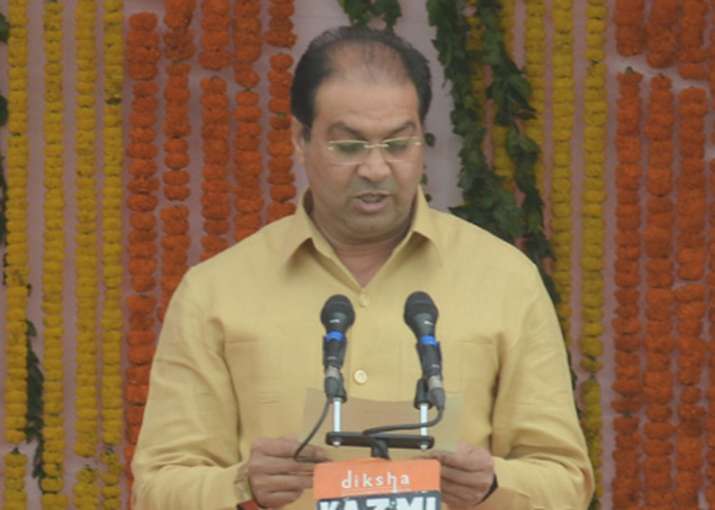 Uttar Pradesh Minister Mohsin Raza on Saturday appealed to "rich Muslims" to give up Haj subsidy saying it is the poor who deserve government's help for pilgrimage. 
Minister of State in the Yogi Adityanath government, Raza mentioned that unlike the rich, who have gone on Haj more than once, the poor find it rather difficult to perform the pilgrimage even once in their lifetime.
Raza, who is the lone Muslim face in UP's BJP government and has the charge of Muslim waqf and haj departments, said his priority would be to ensure 'deserving Muslims' get Haj subsidy. 
"The poor must get subsidy for Haj pilgrimage, and not the affluent ones. I appeal to the rich Muslims to give up their Haj subsidy so that the poor and deserving may get an opportunity to perform the religious activity," Raza told PTI.
The Centre provides subsidy to Muslim pilgrims going on Haj by reducing airfares of the official carrier Air India. Every state has its share of Haj Quota in flight seats.
"UP's Haj quota has been increased by 8,000 and today it is 29,000-odd seats," he said, adding the UP government would ensure that the deserving persons who dont have the means to go, get help to perform the Haj.
"If a person is a multi-millionaire he should not seek subsidy, He should rather give up the subsidy, so that another genuine pilgrim could go. In this way, he would get double blessings. We are reviewing the rules and will soon take a decision soon," Raza said.
A former Ranji-level cricketer and BJP spokesperson, Raza said that on the call of Prime Minister Narendra Modi, many people had given up their LPG subsidy for the poor.
"I would make an appeal to the rich Muslims to do the same in case of Haj subsidy," he said.
"We will bring transparency and honesty to the system under our government. It should not be like I have become a minister and I let only my family and relatives avail the subsidy and go on Haj," the minister said.
He said that by this, they would ensure Sabka Saath, Sabka Vikas (together with all, development for all).
Raza recently made headlines after he lost his cool at his office here after he spotted Azam Khan' s pictures still on the walls and asked officials to realise a new government was now in place.
Endorsing Raza's point of view, state BJP leader Mazhar Abbas, said, "The rich must consider to give up subsidy. In this way, they would earn real blessings," he said.
The Supreme Court had in 2012 directed the Union government to gradually reduce and abolish Haj subsidy by 2022. It had asked the government to invest the subsidy amount of approximately Rs 650 crore a year then on educational and social development of the community.
The Centre has formed a six-member committee to look into the Haj subsidy issue in light of the Supreme Court order.