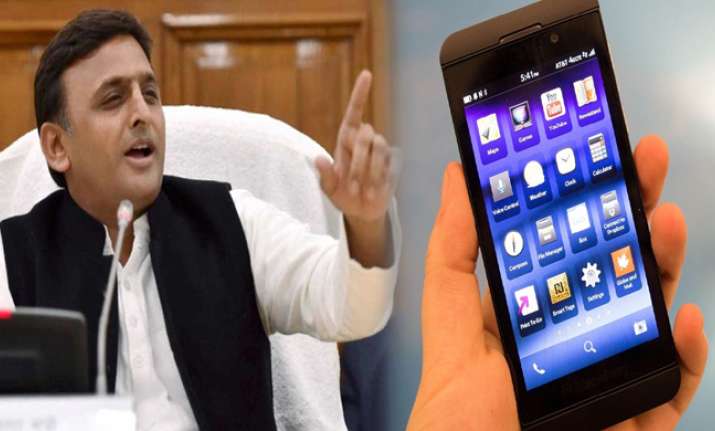 Uttar Pradesh Chief Minister Akhilesh Yadav, who will be entering the elections fray hoping to ward off any anti-incumbency and reports suggesting poor law and order situation in the state, is betting on the smartphone rage for a second term in office. 
As per reports, the SP government is planning to distribute free smartphones to the people of Uttar Pradesh if his party is voted back to power in the upcoming assembly elections.
The UP CM has earlier delivered on his laptop promise, so the smartphone, which is a rage among the youngsters, can help the party draw new voters into the SP fold.
Any adult who lives in the state can apply for a phone - online - provided their family income is less than 2 lakh rupees a year, according to a report in NDTV.
The online registrations are likely to start a month after the scheme is cleared, possibly later this week.
However, the promise comes with a condition.
People can request now but the smartphones will be home-delivered only in the "second half of 2017"- a clear sign that the Samajwadi Party plans to keep this promise only if it is voted back to power.
The phone will be a "two-way communication tool to inform and educate the poor about government schemes and policies," says an internal note of the state government. The phone will run on latest software and will come loaded with the app on which users can also share feedback on the state government's policies, an official told the news channel.
Akhilesh Yadav government's much hyped laptop distribution came under CAG scanner with the auditing agency stating that around 4.55 lakh eligible students were denied free laptops even as the Uttar Pradesh government allocated excessive funds for the ambitious scheme
The budgetary allocation for laptops was Rs 4,836.83 crore in two years (2012-14), while the expenditure was only Rs 3419.72 crore, the CAG report said.