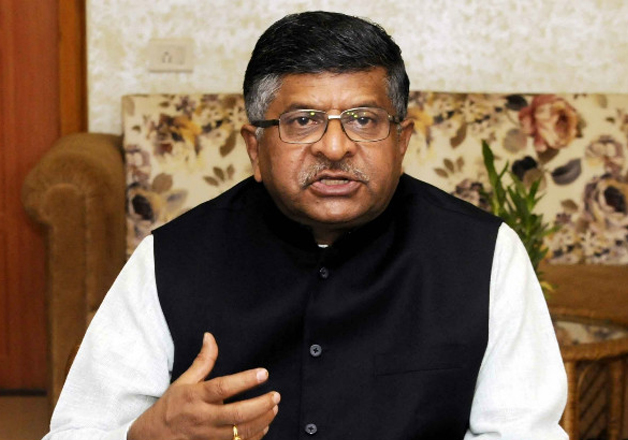 The 14-year-long exile of the BJP in Uttar Pradesh is set to finally end with the saffron party heading towards a big win in the 403-member House. As per the current trends available, the BJP was leading in more than 300 seats in the 403-member House.
Senior party leader and Union Minister Ravi Shankar Prasad said that the BJP's grand showing in Uttar Pradesh was bigger than its win in the 2014 Lok Sabha election.
"The UP win is a tectonic shift in Indian politics and it is bigger than our 2014 victory," he said.
"Uttar Pradesh was the laboratory of India and the BJP's super win has proven (Prime Minister Narendra) Modiji's vision. We are very proud of Modi's leadership. Also, the demonetisation has worked in UP," he added.
On the next Chief Minister in the state, he said that the decision will be taken by the BJP parliamentary board and the legislature party in the state soon. 
The results of the elections, which were fought under party chief Amit Shah, show that the BJP has been able to dispel the perception of being a party of upper castes only as now it commands the support of all sections of the society, including Dalits, he said. 
"The poor have given a decisive verdict that Modi is our leader and is working for our welfare...women, youth and even  minorities have voted for us," the Union Minister said.
BJP's Uttar Pradesh unit chief Keshav Prasad Maurya has credited Prime Minister Narendra Modi and his government's pro-poor policies for the thumping victory.
"It is a Modi wave. The wave which started with 2014 Lok Sabha elections is continuing in 2017 and the momentum will go beyond the 2019 general elections," he said.
"The credit goes to Prime Minister Modi, his government's pro-poor policies and party chief Amit Shah's strategy. People have fought the elections on our behalf in Uttar Pradesh and Uttarakhand and results have vindicated their faith in us," party general secretary Kailash Vijaywargia said. 
Another BJP general secretary O P Mathur, who is in-charge of party affairs in Uttar Pradesh, said the state has become 'Modi-fied' and so has the country.
The verdict has proven wrong a majority of exit polls which had predicted not more than 180-190 seats for the BJP. The tenure of present Assembly ends on May 27 this year.