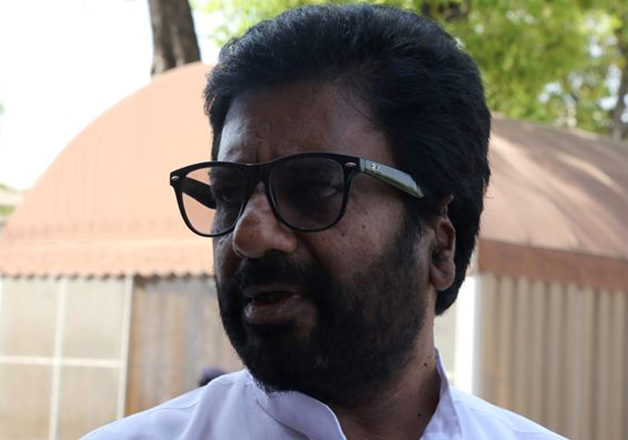 After being barred by airlines for assaulting an Air India employee, Shiv Sena MP Ravindra Gaikwad had to take a train to Mumbai where he had been summoned by his part chief Uddhav Thackeray.
However, Gaikwad deboarded the Hazrat Nizamuddin-Mumbai Central August Kranti Rajdhani Express at Vapi Railway Station and headed for native place in Solapur. 
During a telephonic conversation with India TV, Gaikwad informed from Vapi, he left for his native place. The Osmanabad MP said that he has already presented his side before senior party MP Anil Desai. 
From his native place, Gaikwad said that he will directly go to Delhi on Wednesday. 
"I have left for my native place via road. Will reach there by evening. I am not going to meet Uddhavji today. I will directly go to Delhi on Wednesday. The official has already apologised. I have presented my side before Anil Desai, he will update Uddhavji. The party will decide what next," he told India TV.
The grounded MP had boarded the first class coach of August Kranti Rajdhani Express from Hazrat Nizamuddin Railway Station at around 5 pm on Friday. On reaching Mumbai, Gaikwad was slated to meet Thackeray.
Gaikwad is accused of assaulting Air India officer R Sukumar (60) on board an aircraft on Thursday. Immediately after this, Air India and all private carriers refused to fly the lawmaker over his misconduct with the officer.
But the Sena MP remained defiant and refused to apologise for repeatedly beating and trying to push down Sukumar from the aircraft. He also dared Delhi Police to arrest him and alleged that it was Sukumar who hit him first.
Meanwhile, the Delhi Police on late Friday evening registered an FIR against Gaikwad and transferred the case to its Crime Branch. He has been charged with attempt to commit culpable homicide and using criminal force with intent to dishonour person.
Gaikwad, on his part, filed a complaint to DCP (Airport) Sanjay Bhatia alleging misbehaviour by Air India officials. Pathak said Gaikwad's complaint has been sent for legal examination.