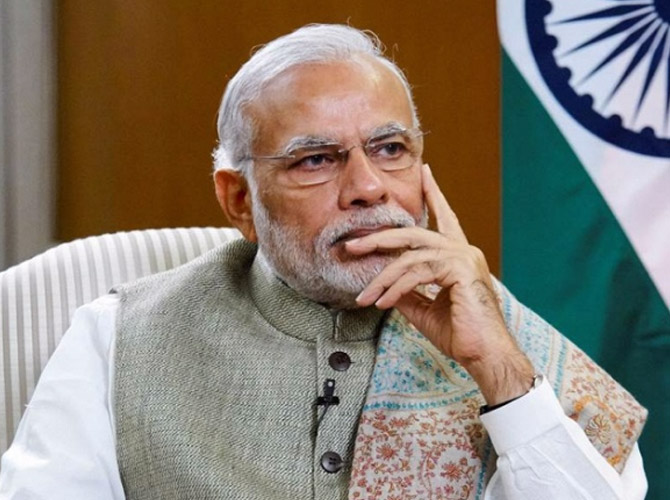 Prime Minister Narendra Modi on Friday claimed that for the Congress, party was above the nation whereas for the BJP the nation came first and then the party. He also said that the demonetisation should have been done by then PM Indira Gandhi in in 1971 itself.
He was addressing the BJP lawmakers at a meeting as the winter session of Parliament draws to a close today.
"For the BJP and the NDA, the country is bigger than party. For the Congress, party is more important than the country," parliamentary affairs minister Ananth Kumar quoted Modi as saying.
Making a strong pitch to go cashless, Prime Minister pointed out how in 2012, the Supreme Court asked the UPA government to constitute a special investigating team on black money, but it did nothing for the next three years.
"They did nothing. But our first decision after coming to power was to form an SIT," Kumar quoted Modi as saying at the BJP's parliamentary party meeting on the last day of the winter session of Parliament.
"Earlier, the opposition would unite against the government over 2G and Coalgate scams, but now it is up against government's steps to curb black money and corruption," the Prime Minister is reported to have told the BJP MPs in a clear jibe at the Congress
The PM also asked MPs to go back to their constituencies and take the message of digital and cashless economy to the people. He told MPs to directly approach people and educate them about digital economy.
The meeting also wished External Affairs Minister Sushma Swaraj, who is admitted to hospital with a kidney ailment, a speedy recovery.