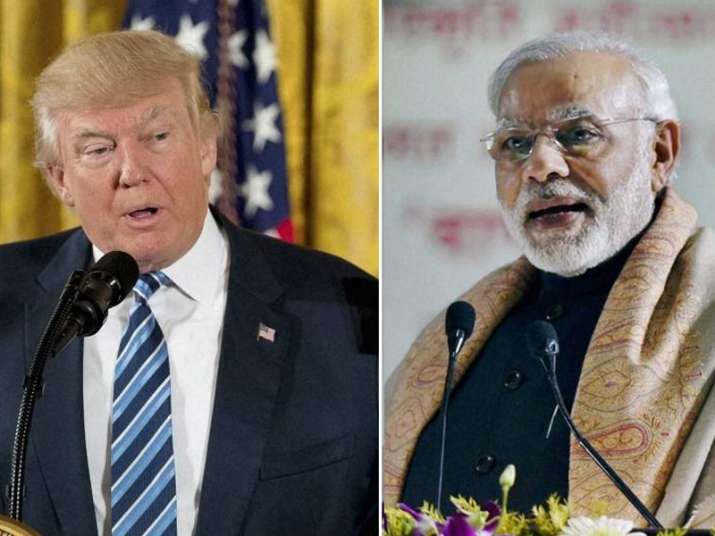 Prime Minister Narendra Modi is slated to kickstart his first leg of foreign visits this year with Sri Lanka next week, followed by a trip to Germany, Spain, Russia and Kazakhstan.
According to reports, the Prime Minister may visit the United States either after concluding these engagements or later in July, the modalities of which are being worked out by officials of both countries. 
Though the leaders of the of the world's two greatest democracies are set to meet on the sidelines of the next G20 Summit in Hamburg in Germany in July, New Delhi and Washington are keen to have an early bilateral meeting. The 12th G20 Summit will be held on July 7 and 8.
The two sides, reports said, are working on three sets of dates in June and July for Modi's visit – his first trip to America after the new administration under President Donald Trump assumed office in January this year. This will be his fifth trip to the US since he became Prime Minister in May 2014. 
On May 30, Modi will travel to Germany for inter-governmental consultations. A day later, he will fly to Spain to hold bilateral talks with the southern European country's leadership. 
Between June 1 and 3, the PM will be in Russia for the St. Petersburg International Economic Forum and Annual Summit. The Prime Minister will then fly to Kazakhstan's capital Astana for the Shanghai Cooperation Summit (SCO). The SCO Summit will be held between June 7 and 9 where India will be admitted as permanent member.
The US formally invited the Indian PM for a visit when National Security Advisor (NSA) HR McMaster visited New Delhi last month. Trump also had twice invited Modi to visit the US this year during his telephonic conversations.
The trip is being keenly watched in media with some saying that the Trump administration wanted to proceed on the defence-security relationship and people-to-people contact which increased substantively following the change in India's leadership in May 2014.
Issues like curb on H-1B Visa, cross-border terror, expansion of defence ties, Af-Pak, west and east Asian situation, stability of Asia-Pacific region and challenges from ISIS are high on the agenda when Modi will hold talks with the new US President at the White House.