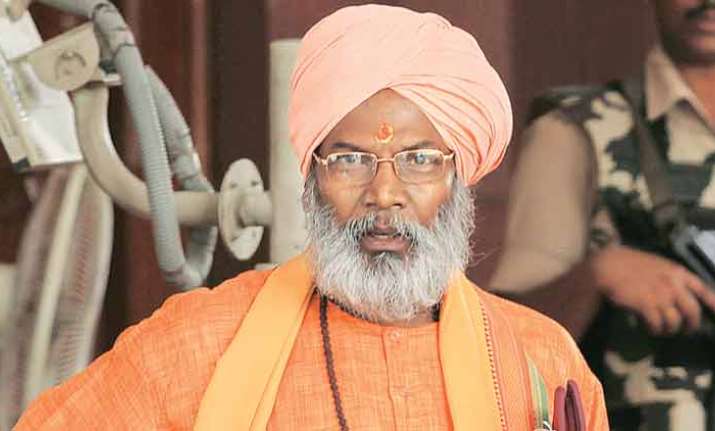 Bharatiya Janata Party (BJP) MP Sakshi Maharaj today said that those raising questions over the killing of the alleged SIMI terrorists in Bhopal are actually indulging in politics of appeasement. 
"I have a request for Modi government. Wherever terrorists are seen, they should be gunned down. They should be burnt alive in the middle of the road. Why should we keep feeding them? Times have changed, they should be treated with the bullet of the police wherever they are caught," Sakshi Maharaj said. 
The Unnao MP  blasted opposition leaders for questioning the police version of the killing of the alleged SIMI terrorists in Bhopal. 
"On one hand, they say that a terrorist has no religion. On the other hand, they start crying like widows when action is taken against terrorists," he added.
The BJP MP further said that people like Digvijaya Singh and Arvind Kejriwal are behaving as if they are progenitors of organisations like SIMI. 
Sakshi Maharaj also added that Madhya Pradesh Chief Minister Shivraj Singh Chouhan should be praised for taking prompt action in this matter.