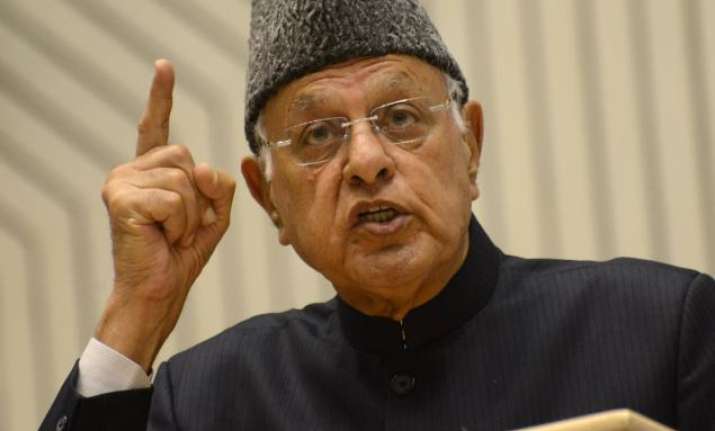 Furious over the long-continued unrest in the Kashmir Valley, former Chief Minister Farooq Abdullah today said that India and Pakistan must talk and solve the Kashmir issue to end terrorism in the region.
Speaking on the issue for the first time, Abdullah said at a media briefing, "Both countries must sit and have talks on Kashmir. That is the only solution to end terrorism, otherwise it will keep on escalating."
"I'm not here to discuss the government, I don't have anything to do with Uri. I'm here to find a way forward. All of us are looking for the way forward and not looking back at what happened," he said, adding he was "always in favour of peace". The comments came after a meeting of opposition parties to discuss the Kashmir situation and the way the state and central governments were dealing with it.
The National Conference President said he was concerned about the turmoil in the Kashmir Valley that has left over 90 people dead and thousands injured since the July 8 killing of Hizbul Mujahideen commander Burhan Wani.
Abdullah said the situation demanded that "a solution needs to be found" to the vexed Kashmir issue.
The unrest has claimed 84 lives, including two cops, and left thousands of others injured in clashes between protestors and security forces.
Shops, business establishments, petrol pumps and educational institutions have largely remained closed. Thousands of youths, including some top separatist leaders, have been arrested by police in an attempt to break the impasse. Over 300 persons have been booked under Public Safety Act (PSA).