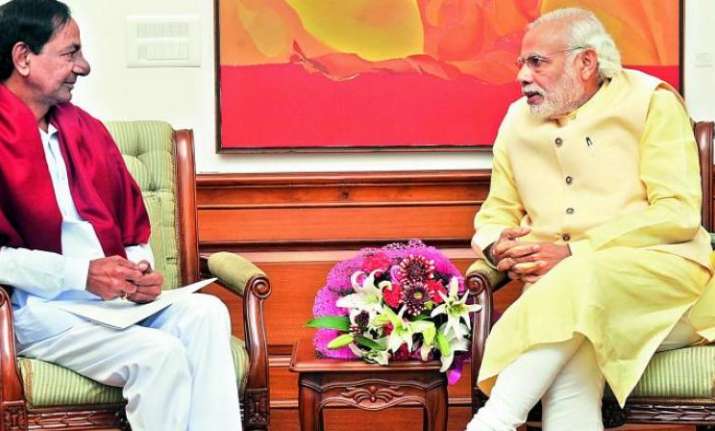 Prime Minister Narendra Modi today received a shot in the arm when Telangana Chief Minister K Chandrasekhar Rao publically extended his support to his 'demonetisation' move.
"Demonitisation will curb black money, terrorism, corruption and fake currency. (It is) Good for nation building," Telangana Chief Minister said. 
Rao further said that Telangana is the "number one" state when it comes to cashless transactions. 
He also announced that Siddipet in the state will become completely cashless.
KC Rao is the third non-NDA Chief Minister to support PM Modi's decision to demonetise high-denomination currency notes. 
Before KC Rao, Bihar Chief Minister Nitish Kumar and Odisha Chief Minister Naveen Patnaik have also supported PM Modi's 'denomination' move.
Telangana CM's public approval of PM Modi's 'demonetisation' is significant given the fact that the winter session of Parliament, which concluded on Friday, was a near total wash out primarily over the ruckus created by the Opposition on this issue.