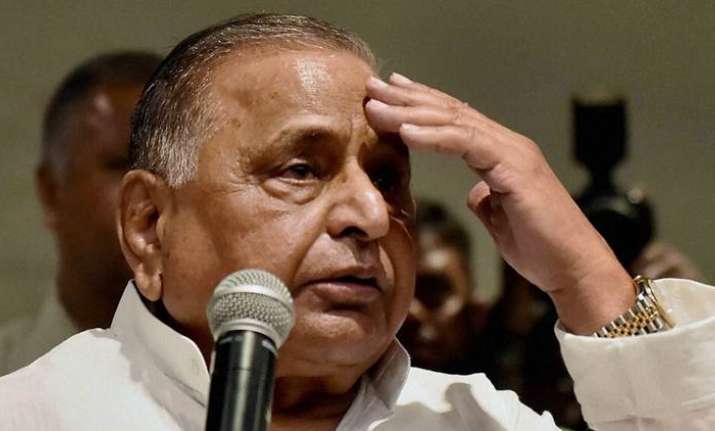 A surprise inspection by authorities of the electricity department at Samajwadi Party patriarch Mulayam Singh Yadav's residence in Etawah has revealed power dues to the tune of Rs 4 lakh besides an illegal meter connection at the bungalow.
The former UP Chief Minister has an unpaid bill of Rs 4 lakh, besides utilizing more electricity than allotted for his bungalow. The inspection showed that the leader uses 40kw of power against a sanctioned maximum usage of 5kw.
Watch: Mulayam Singh Yadav's Etawah bungalow has unpaid electricity bills worth over Rs.4 lakhs


The Samajwadi Party patriarch has been given a time period of one month by the electricity department to pay up his dues. Officials changed the configurations to allow him 40 kW in lieu of payment for the larger allotment.


The inspection comes as part of a crackdown on power thefts across the state propagated by Chief Minister Yogi Adityanath. The CM is of the view that though connections will be provided free of cost, the consumer needs to bear the bill amount.
Notably, Etawah tops the list of UP districts accounting for maximum revenue loss to the Power department from thefts.
"We are conducting a drive to stop power theft, check overloading and recover dues," as official said.