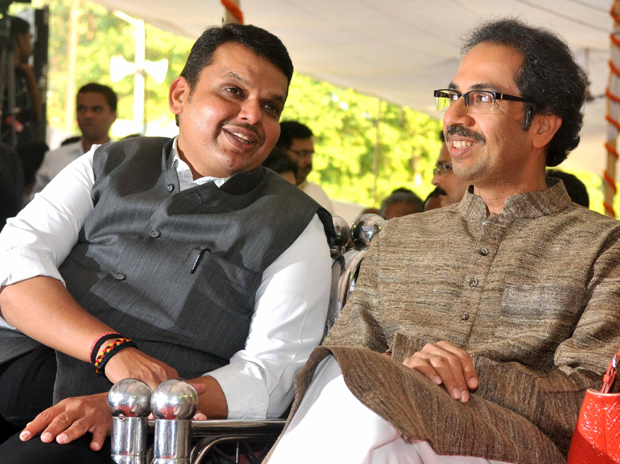 As the results of keenly-contested election to the city civic body Brihanmumbai Municipal Corporation (BMC) was trickling in, the announcement on one seat was delayed for quite some time. The reason- two candidates scored equal number of votes. 
In the end BJP's Atul Shah had the distinction of getting elected through a lottery. 
Shah was contesting against his main rival Surendra Bagalkar of Shiv Sena from ward number 220 in Girgaum. The area is considered a Shiv Sena stronghold, but both candidates polled the same number of votes: 5,496. 
After holding a recount thrice in the presence of candidates -- as is mandatory in the case of a tie -- BMC commissioner Ajoy Mehta had to rush to the counting centre in Mumbai Central area as the tally didn't change. 
As per the set procedure, chits with two candidates' names on them were drawn, and Shah emerged as the winner, State Election Commission officials said. 
The result bought the difference of seats between two parties to two. While the Shiv Sena secured the first position by winning 84 seats, its estranged partner BJP came second with 82 seats.
Both, however, were well short of the magic figure of 114 needed to control the civic body. 
The Congress was relegated to the third position with 31 seats, while the NCP and Raj Thackeray's MNS were reduced to single digit figures of 9 and 7 seats respectively.