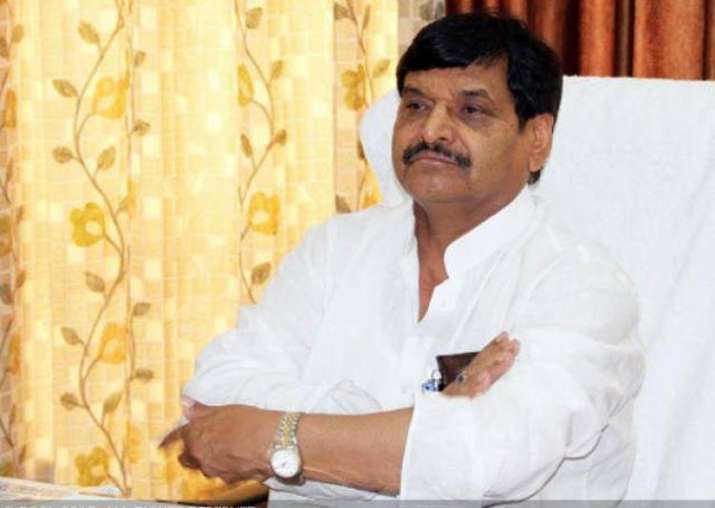 Shivpal Yadav, who has reassumed his charge as Samajwadi party's state president, has suspended as many as 10 partymen for six years. These include 4 MLCs and other party leaders who are considered closed to UP CM Akhilesh Yadav.
The leaders who have been axed are MLCs Arvind Yadav, Sanjay Lathar, Anand Bhadoria and Sunil Sajan. Others are: Mohammad Abad, Digvijay Singh Dev, Muntazim Kidwai, Pradeep Tiwari, Vikas Yadav and Brijesh Yadav.
Shivpal Yadav on Monday expelled seven top youth leaders of the party—three MLCs part of Akhilesh Yadav's core group and four heads of frontal organizations.
In an order issued by Mr. Shivpal Yadav, he said the leaders were expelled from the party for their "derogatory remarks" against the party supremo, "anti-party activities" and "indiscipline."
The leaders were part of the group that had converged at the SP headquarters on Saturday, shouting slogans and carrying placard demanding Akhilesh Yadav's re-installation as party State head.
On Sunday, within hours of taking over the office and warning party workers against factionalism, Shivpal expelled party MLC Arvind Pratap Yadav, who is the nephew of Ram Gopal Yadav and former village head in Etawah Akhilesh Kumar Yadav for their alleged involvement in land grabbing and other such activities.
According to sources, there were a lot of complaints related to land grabbing and others against these two.
"Arvind has been expelled for making derogatory and indecent comments against party supremo Mulayam and his involvement in anti-party activities," SP state secretary SRS Yadav said.
In protest, many youth office-bearers of the party submitted their resignations after the sacking of the seven leaders by Shivpal Yadav.
The expulsion could fuel another war in the family as both of them were close to Ram Gopal.
The feud in Uttar Pradesh's first family had ended on Saturday after Chief Minister Akhilesh Yadav restored all but one portfolios of Shivpal Yadav and promised to support him as SP's state unit president, a post from which he was himself removed three days back triggering the power tussle with his uncle.