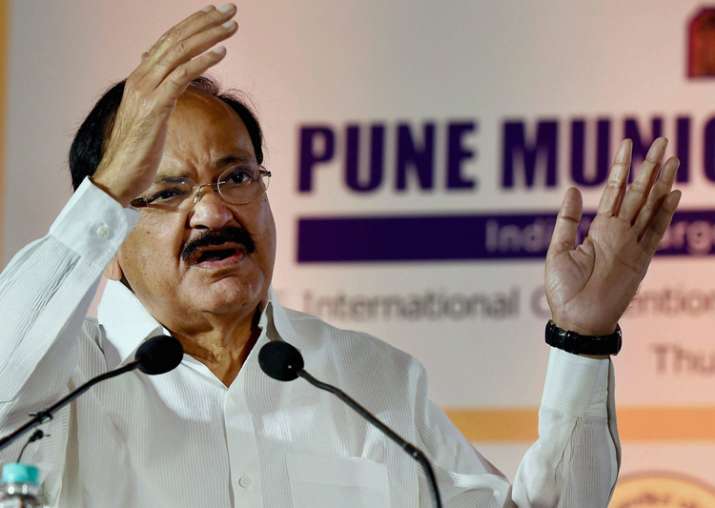 In a remark that could trigger controversy, Union Urban Development minister Venkaiah Naidu today said that seeking a loan waiver has become a 'fashion' now. Speaking at an event here, Naidu noted that loan waiver 'is not the final solution and should be considered in extreme situations'. 
"Seeking loan waiver has become a fashion these days. But waiving off loans is not the final solution and it should be considered in extreme situations," Naidu said.
The Union minister further said that farmers need to get good remunerative price for their produce and care should also be taken of those in distress. "Most importantly we should create adequate infrastructure and facilities like godowns, cold storage, refrigerator vans, among others. Also, we will have to ensure  that affordable credit is available to these farmers."
Farmers in Maharashtra, Madhya Pradesh, Haryana, Rajasthan, Punjab, Uttar Pradesh and Odisha recently protested over various issues concerning them, including the demand for waiving off their loans. So far, Maharashtra, Karnataka, Uttar Pradesh, Madhya Pradesh and Punjab have announced loan waiver. Yesterday, Karnataka government announced it will waive off cooperative bank loans to farmers.
Naidu's remarks come days after Finance minister Arun Jaitley ruled out Central funding for any state's farm loan waiver and said that the Centre will adhere to fiscal targets. The Fiscal Responsibility and Budget Management (FRBM) committee has set a 3.2 per cent fiscal deficit target for the current year.
"We have got FRBM Act and fiscal deficit target, we intend adhering to it," the FM had told reporters.