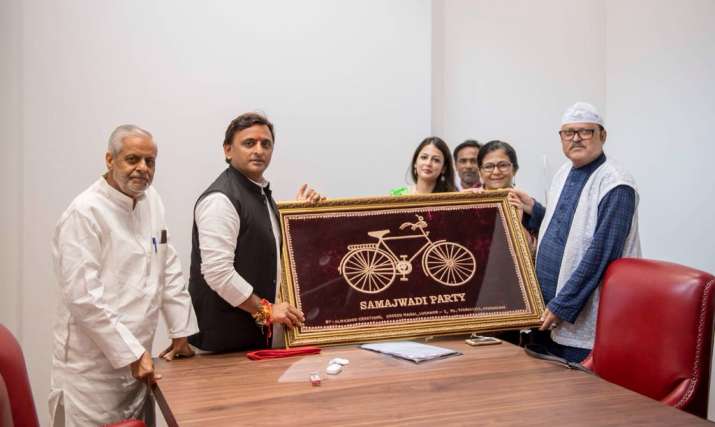 The Samajwadi Party will start a cycle yatra from Ghazipur in Uttar Pradesh on Monday to highlight its policies and projects undertaken by the Akhilesh Yadav-led previous government in Uttar Pradesh, a party spokesperson said. 
The 'samaajik nyay evam prajatantra bachao-desh bachao' yatra will pass through various parts of the state before concluding at Jantar Mantar in Delhi on September 23, SP chief spokesperson Rajendra Chaudhary said in a statement issued in Lucknow n Sunday.
He said youngsters of the party will take part in the cycle yatra.
"The SP workers will interact with people at different places and inform them about the policies of the party, programmes and various projects and schemes undertaken by the SP government headed by Akhilesh Yadav. The cycle yatra will be taken out everyday with a discussion on social justice," Chaudhary said.