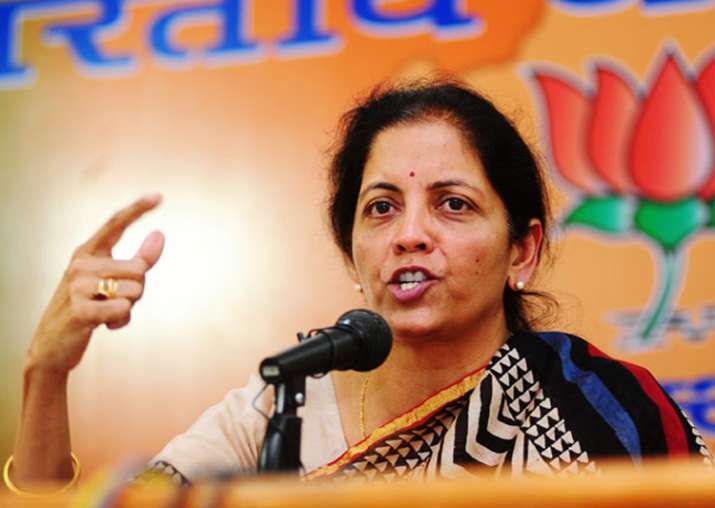 The ruling Bharatiya Janata Party (BJP) today lashed out at the Congress party over the remarks of party leader Sandeep Dikshit, who had described Army Chief Bipin Rawat as a 'sadak ka gunda' (street thug).
At a press conference here, senior party leader and Union minister Nirmala Sitharaman demanded that Congress president Sonia Gandhi should tender an apology for insulting the Army Chief. 
"Sonia Gandhi should come out and apologise for the remarks made against the Indian Army by Congress leaders," Sitharaman said.
"The Congress party consistently questions the integrity of the Indian Army to shame and demoralise the Indian Army," she added.
The BJP leader also said that she wondered if there was a strategy of the Congress to 'undermine the Army'.
"'Sadak ka gunda'? Is that the language a senior politician uses against our Army Chief?" she asked.
The Commerce Minister's remarks came a day after Dikshit stoked a controversy with his description of Army Chief General Rawat as a 'sadak ka gunda', leading to outrage. However, Dikshit soon offered apology. But he came under attack from the BJP, which asked the Congress to take action against the former MP.
Taking a dig at Dikshit, Sitharaman said that the Congress allows its well-known faces to just 'go haywire' and does not bother coming out clean on whether its approach is to respect the Indian Army.
Saying that the BJP was shocked over Dikshit's remark, Sitharaman added, "Even when he withdrew the comments that he had made, there is no sense of apology. He sticks to his position, there is no correction about the attitude with which he has spoken."