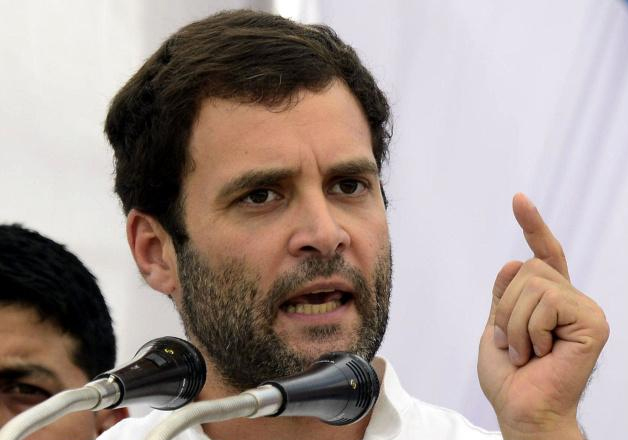 Congress vice-president Rahul Gandhi today flayed the ideology of the RSS saying it is trying to 'divide' India.
"I am for unity of the country and love and affection among the people of this country," Rahul, who was in the city in connection with a case filed by an RSS functionary, said.
"These people (RSS) want that I don't fight for the farmers, but I can't do that. It is in my DNA, it is inside me. I am not scared. I will not be deterred. I am happy... let them put as many cases against me as they want," he added. 
Flanked by former CM Tarun Gogoi and a huge number of Congress supporters, Rahul said that he stood for the unity of the country and was against the ideology of RSS and all such other organisations "which try to divide India and are harmful for the country". 
Gandhi claimed such cases are filed against him to disturb his ongoing UP Yatra. 
"Such cases are filed against me to stop me from working for the rights of poor farmers, weaker section of society, labourers and unemployed youths. In UP my yatra is on.... such cases are to disturb it," Rahul told reporters after coming out of the CJM Court. 
Howsoever many cases are filed against me, that much more I will go ahead and fight to help the poor farmers, weaker section of society, labourers and unemployed youths. My purpose is to help them, he said. 
Accusing the government of working for the betterment of only 10-15 people, Rahul said "acche din (good days) have come only for those people while farmers, labourers and the unemployed are sad". 
Anjan Bora, a 'Bibhag Chanchalak' of RSS had filed the criminal defamation case against Rahul Gandhi stating that he(Gandhi) had tarnished the image of the RSS by saying he was not allowed by the members to enter Barpeta Satra, a 16th century Vaishnavite monastary, in Assam on December 12, 2015.