Follow us on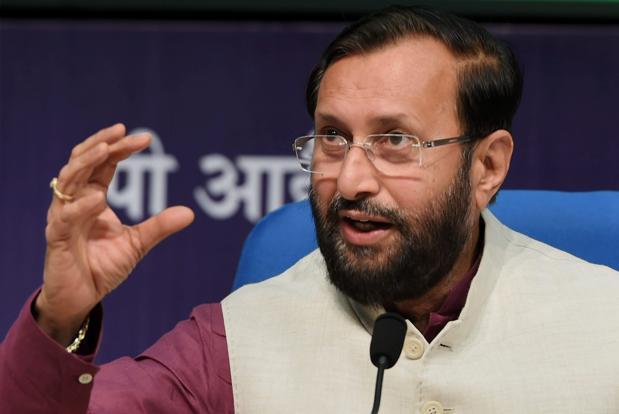 With the Ministry of Human Resource Development planning to come up with an all-new Education Policy soon, the RSS-affiliated Shiksha Sanskriti Utthan Nyas (SSUN) has suggested to the ministry to gradually remove English as medium of instruction and emphasise on Indian languages at all levels of education. 
According to a report in The Indian Express, the recommendations by the SSUN to the ministry were made when its leaders met HRD Minister Prakash Javadekar. 
The SSUN suggested that the medium of instruction from elementary to higher levels in schools should be the mother tounge – Hindi. It added that foreign languages should not be added as an alternative to any Indian language at the school level. 
The RSS-affiliated organisation also recommended that English should no longer be compulsory at any level and stated that references that insulted Indian culture, traditions, sects, thoughts, renowned personalities and offer wrong explanations must be removed from textbooks at all levels. 
The list of suggestions by the SSUN also included that all research works must be linked to "national requirements" and products that don not fulfil this condition should not get UGC scholarships. 
On October 14, an HRD ministry official sent an email to the SSUN which stated that the suggestions have been noted down and will be discussed during the formation of the new education policy. 
The SSUN has asked the government to "immediately provide facilities to introduce education in Indian languages in English-medium institutions like IIT, IIM and NIT."
It has also demanded legal action against schools that prevent students from speaking in their mother tongue.