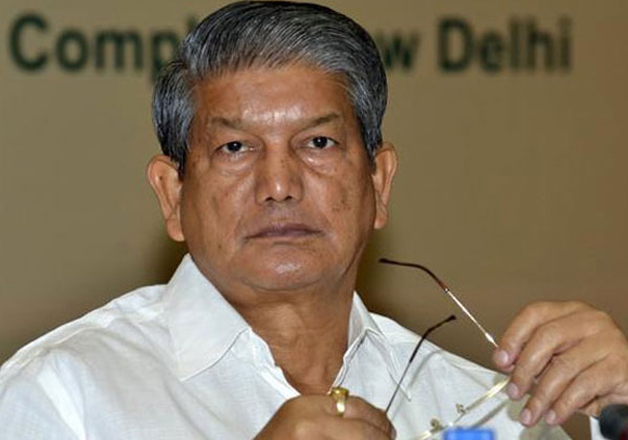 The Uttarakhand government has ordered a judicial probe into 2013 Kedar relief scam, all thanks to Prime Minister Narendra Modi for his mention of corruption during his rally in Dehradun earlier this week.
Speaking to reporters here on Wednesday, Chief Minister Harish Rawat said that the government has appointed a retired High Court judge to look into the scam in which allegedly documents were forged to claim more funds during the natural calamity.
"Now when the point has been mentioned by the PM in his speech citing corruption in Uttarakhand, we have decided to go for a judicial probe in the matter by a retired High Court judge. We are going to request retired justice MS Chauhan of Chandigarh High Court to probe two key points of the earlier report," he said.
"It will be a time-bound probe. We are expecting it to be completed in three months and it can be extended for another three months," he added.
The Chief Minister informed that the probe will focus on two points -- whether there was any negligence on the part of the officials, or any misappropriation of relief funds.
On Tuesday, addressing a rally here, the Prime Minister had mentioned irregularities in the funds meant for relief work post the 2013 Kedarnath disaster.
"A scooter which has a fuel tank of 5 litres was shown as having guzzled 35 litres of fuel (in the bills submitted for relief work after the floods). How far can the corrupt go?" the Prime Minister had said.
An RTI query had brought out numerous instances of financial malpractices related to the Kedarnath tragedy, including the fuel scam, into the public domain.
The matter had cropped up during the tenure of Congress CM Vijay Bahuguna – now a BJP leader. Later, a high-level probe by officials found nothing wrong in the matter.
Rawat further rejected the BJP's demand for a CBI probe into the matter.
"The general impression was that the CBI was now a tool in the hands of the Union government. The CBI was being used by the NDA government to settle political scores," he said.